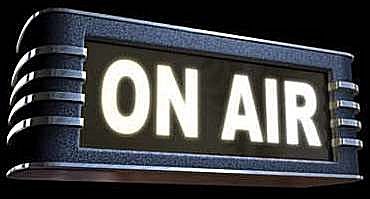 Have the perfect face...for radio? Contact us!

All images and text that appear on this site, with the exception of 

'The Shadow'

 and corresponding illustrations, and our sponsors' logos are 

copyright 2015-2018, THE PETALUMA RADIO PLAYERS.  

All Rights Reserved.  


Linda Jay was the inspiration for 

The Petaluma Radio Players. But the real inspiration began

          she was born...

                 THE SHADOW WAS OUR 

                                        DEBUT HIT                                             Oct. 2015


The Petaluma Radio Players present: 'SLAY BELLS RING (Are you listening?)'

Goldman Ballroom of HOTEL PETALUMA

Petaluma, CA

Share this event:

When THE PETALUMA RADIO PLAYERS stepped out on stage last fall with their debut performance of 'THE SHADOW,' before two nights of packed houses, Sonoma County audiences went wild. (The live Foley work alone captivated theatre goers and Bay Area press alike.)

Now P.R.P. is back with FOUR RADIO PLAYS in an all new -- but quite vintage -- venue: The 'Goldman Ballroom' of the beautifully remodeled 'HOTEL PETALUMA,' 

205 Kentucky Street (also 106 Washington Street)

ALL FOUR PLAYS WILL BE RECORDED FOR REBROADCAST ON PETALUMA'S NEW RADIO STATION: KPCA-FM (103.3)

  The Petaluma Radio Players 

  present:

  SLAY BELLS RING

  (Are you listening?)

On THURSDAY, DEC. 8th and FRIDAY, DEC. 9th at 8:00 PM, fans of live radio theatre are treated to four back-to-back radio plays including:

THE NOIR BEFORE CHRISTMAS (approx. 15 minutes)

Sometimes naughty is nice when the classic Christmas tale is punctuated by the rhythm of Tommy guns and retold through the longing eyes of a mob boss. Written by P.R.P.'s own Steven Lubliner.

A MURDERED MYSTERY (approximately 20 minutes)

This play-within-a-play opens with the butler, holding a gun, standing over a body. The butler assures us that things are not what they seem and that this is not a simple case of the butler did it. Instead, he introduces us to the other suspects: the body's former business partner, his ex-fiancée, his current fiancée, and her friend. But that's when the play begins...or falls apart, for the actors are as jealous, petty, and conceited as the characters they play. A troupe of egotistical actors who can't even stage a mystery without murdering it! Written by Karl Garner.

THE RAILROAD DETECTIVES (approximately 15 minutes)

The morning paper broke the story: First National Bank was hit by a robber wearing a black Homburg hat and concealing a pistol. Now, to the shock of bank owner, Frank Baxter, and his socialite wife, Gloria, a young man wearing the same hat has boarded their train and entered their car. What is a desperate, elite couple to do? What else? Written by new playwright, Kate Crockett Juliana. 

and 

PLAYING WITH KNIVES (approximately 11 minutes)

If you're going to mug this couple in an alley, be sure to bring some Excedrin. They're not black belts in karate, but they will chop you down to size with their relentless banter. Written by playwright and childrens book author, Natasha Yim.

OUR PERFORMANCES SELL-OUT QUICKLY. WE RECOMMEND YOU PURCHASE YOUR TICKETS NO LATER THAN NOVEMBER 30TH!!!!!!

The show that started it all...

'SLAY BELLS RING'     SOLD OUT! Dec. 8-9, 2016

PLEASE SUPPORT OUR SPONSORS BY PATRONIZING THEIR BUSINESSES!

credit: Ashley K. Collingwood, cpyr. 2016. All Rights Reserved

'ADOPT-A-PLAY'     MADE HISTORY! 

May 11th, 2017

​FAN PRAISE FOR 'THE PETALUMA RADIO PLAYERS'....

"Why I enjoy (P.R.P.):

The variety of stories...

the nostalgia of it all, costumes, props and sound effects, as well as clever accents...keeping stories that (are) interesting yet not too long and drawn out....the mature actors (who) were able to stay in character and read at the same time... mystery intrigue and comedy rolled into each story...this production hits the mark!"

-- Susan St.Claire,

       Petaluma, CA

THE PETALUMA RADIO PLAYERS ARE VETTING MORE THAN 150 NEW PLAYS FROM PLAYWRIGHTS AROUND THE WORLD. 

AUDITIONS ARE UNDERWAY. 

We broadcast and simulcast 

in-studio and live-on-stage shows

P.R.P. showcased at TEDx/Marin

'HOLMES FOR 

THE HOLIDAYS'     

Dec. 21-24, 2017

PRP tapped 

for KRCB 

On-Air Promos!

Krcb, krcb-fm, krcb-fm radio 91, krcb fm radio 91, petaluma radio players, petalumaradioplayers.com, The Petaluma Radio Players, station promos, on-air promos, on air promos, radio advertising, radio marketing, npr, NPR, national public radio, prairie home companion, lake wobegon days, radio advertising, radio marketing strategy, radio marketing strategies, Fresh Air, This American Life, Undercurrents, 4 Keys to Radio Advertising, Radio Station Marketing in the Digital Age, Radio Advertising Companies, radio station promotion, radio station promotions, buying radio advertising, marketing on radio, how do I market on radio, how much is radio advertising, radio advertising rates, public radio, public radio stations, marketing radio, media mix, television advertising, television advertising rates, commercial radio advertising rates, radio commercials, radio commercials ad agencies, ad agencies radio, ad agencies radio advertising, Krcb, krcb-fm, krcb-fm radio 91, krcb fm radio 91, petaluma radio players, petalumaradioplayers.com, The Petaluma Radio Players, station promos, on-air promos, on air promos, radio advertising, radio marketing, npr, NPR, national public radio, prairie home companion, lake wobegon days, radio advertising, radio marketing strategy, radio marketing strategies, Fresh Air, This American Life, Undercurrents, 4 Keys to Radio Advertising, Radio Station Marketing in the Digital Age, Radio Advertising Companies, radio station promotion, radio station promotions, buying radio advertising, marketing on radio, how do I market on radio, how much is radio advertising, radio advertising rates, public radio, public radio stations, marketing radio, media mix, television advertising, television advertising rates, commercial radio advertising rates, radio commercials, radio commercials ad agencies, ad agencies radio, ad agencies radio advertising, Krcb, krcb-fm, krcb-fm radio 91, krcb fm radio 91, petaluma radio players, petalumaradioplayers.com, The Petaluma Radio Players, station promos, on-air promos, on air promos, radio advertising, radio marketing, npr, NPR, national public radio, prairie home companion, lake wobegon days, radio advertising, radio marketing strategy, radio marketing strategies, Fresh Air, This American Life, Undercurrents, 4 Keys to Radio Advertising, Radio Station Marketing in the Digital Age, Radio Advertising Companies, radio station promotion, radio station promotions, buying radio advertising, marketing on radio, how do I market on radio, how much is radio advertising, radio advertising rates, public radio, public radio stations, marketing radio, media mix, television advertising, television advertising rates, commercial radio advertising rates, radio commercials, radio commercials ad agencies, ad agencies radio, ad agencies radio advertising, Krcb, krcb-fm, krcb-fm radio 91, krcb fm radio 91, petaluma radio players, petalumaradioplayers.com, The Petaluma Radio Players, station promos, on-air promos, on air promos, radio advertising, radio marketing, npr, NPR, national public radio, prairie home companion, lake wobegon days, radio advertising, radio marketing strategy, radio marketing strategies, Fresh Air, This American Life, Undercurrents, 4 Keys to Radio Advertising, Radio Station Marketing in the Digital Age, Radio Advertising Companies, radio station promotion, radio station promotions, buying radio advertising, marketing on radio, how do I market on radio, how much is radio advertising, radio advertising rates, public radio, public radio stations, marketing radio, media mix, television advertising, television advertising rates, commercial radio advertising rates, radio commercials, radio commercials ad agencies, ad agencies radio, ad agencies radio advertising, Krcb, krcb-fm, krcb-fm radio 91, krcb fm radio 91, petaluma radio players, petalumaradioplayers.com, The Petaluma Radio Players, station promos, on-air promos, on air promos, radio advertising, radio marketing, npr, NPR, national public radio, prairie home companion, lake wobegon days, radio advertising, radio marketing strategy, radio marketing strategies, Fresh Air, This American Life, Undercurrents, 4 Keys to Radio Advertising, Radio Station Marketing in the Digital Age, Radio Advertising Companies, radio station promotion, radio station promotions, buying radio advertising, marketing on radio, how do I market on radio, how much is radio advertising, radio advertising rates, public radio, public radio stations, marketing radio, media mix, television advertising, television advertising rates, commercial radio advertising rates, radio commercials, radio commercials ad agencies, ad agencies radio, ad agencies radio advertising, Krcb, krcb-fm, krcb-fm radio 91, krcb fm radio 91, petaluma radio players, petalumaradioplayers.com, The Petaluma Radio Players, station promos, on-air promos, on air promos, radio advertising, radio marketing, npr, NPR, national public radio, prairie home companion, lake wobegon days, radio advertising, radio marketing strategy, radio marketing strategies, Fresh Air, This American Life, Undercurrents, 4 Keys to Radio Advertising, Radio Station Marketing in the Digital Age, Radio Advertising Companies, radio station promotion, radio station promotions, buying radio advertising, marketing on radio, how do I market on radio, how much is radio advertising, radio advertising rates, public radio, public radio stations, marketing radio, media mix, television advertising, television advertising rates, commercial radio advertising rates, radio commercials, radio commercials ad agencies, ad agencies radio, ad agencies radio advertising, Krcb, krcb-fm, krcb-fm radio 91, krcb fm radio 91, petaluma radio players, petalumaradioplayers.com, The Petaluma Radio Players, station promos, on-air promos, on air promos, radio advertising, radio marketing, npr, NPR, national public radio, prairie home companion, lake wobegon days, radio advertising, radio marketing strategy, radio marketing strategies, Fresh Air, This American Life, Undercurrents, 4 Keys to Radio Advertising, Radio Station Marketing in the Digital Age, Radio Advertising Companies, radio station promotion, radio station promotions, buying radio advertising, marketing on radio, how do I market on radio, how much is radio advertising, radio advertising rates, public radio, public radio stations, marketing radio, media mix, television advertising, television advertising rates, commercial radio advertising rates, radio commercials, radio commercials ad agencies, ad agencies radio, ad agencies radio advertising, Krcb, krcb-fm, krcb-fm radio 91, krcb fm radio 91, petaluma radio players, petalumaradioplayers.com, The Petaluma Radio Players, station promos, on-air promos, on air promos, radio advertising, radio marketing, npr, NPR, national public radio, prairie home companion, lake wobegon days, radio advertising, radio marketing strategy, radio marketing strategies, Fresh Air, This American Life, Undercurrents, 4 Keys to Radio Advertising, Radio Station Marketing in the Digital Age, Radio Advertising Companies, radio station promotion, radio station promotions, buying radio advertising, marketing on radio, how do I market on radio, how much is radio advertising, radio advertising rates, public radio, public radio stations, marketing radio, media mix, television advertising, television advertising rates, commercial radio advertising rates, radio commercials, radio commercials ad agencies, ad agencies radio, ad agencies radio advertising, Krcb, krcb-fm, krcb-fm radio 91, krcb fm radio 91, petaluma radio players, petalumaradioplayers.com, The Petaluma Radio Players, station promos, on-air promos, on air promos, radio advertising, radio marketing, npr, NPR, national public radio, prairie home companion, lake wobegon days, radio advertising, radio marketing strategy, radio marketing strategies, Fresh Air, This American Life, Undercurrents, 4 Keys to Radio Advertising, Radio Station Marketing in the Digital Age, Radio Advertising Companies, radio station promotion, radio station promotions, buying radio advertising, marketing on radio, how do I market on radio, how much is radio advertising, radio advertising rates, public radio, public radio stations, marketing radio, media mix, television advertising, television advertising rates, commercial radio advertising rates, radio commercials, radio commercials ad agencies, ad agencies radio, ad agencies radio advertising, Krcb, krcb-fm, krcb-fm radio 91, krcb fm radio 91, petaluma radio players, petalumaradioplayers.com, The Petaluma Radio Players, station promos, on-air promos, on air promos, radio advertising, radio marketing, npr, NPR, national public radio, prairie home companion, lake wobegon days, radio advertising, radio marketing strategy, radio marketing strategies, Fresh Air, This American Life, Undercurrents, 4 Keys to Radio Advertising, Radio Station Marketing in the Digital Age, Radio Advertising Companies, radio station promotion, radio station promotions, buying radio advertising, marketing on radio, how do I market on radio, how much is radio advertising, radio advertising rates, public radio, public radio stations, marketing radio, media mix, television advertising, television advertising rates, commercial radio advertising rates, radio commercials, radio commercials ad agencies, ad agencies radio, ad agencies radio advertising, Krcb, krcb-fm, krcb-fm radio 91, krcb fm radio 91, petaluma radio players, petalumaradioplayers.com, The Petaluma Radio Players, station promos, on-air promos, on air promos, radio advertising, radio marketing, npr, NPR, national public radio, prairie home companion, lake wobegon days, radio advertising, radio marketing strategy, radio marketing strategies, Fresh Air, This American Life, Undercurrents, 4 Keys to Radio Advertising, Radio Station Marketing in the Digital Age, Radio Advertising Companies, radio station promotion, radio station promotions, buying radio advertising, marketing on radio, how do I market on radio, how much is radio advertising, radio advertising rates, public radio, public radio stations, marketing radio, media mix, television advertising, television advertising rates, commercial radio advertising rates, radio commercials, radio commercials ad agencies, ad agencies radio, ad agencies radio advertising, Krcb, krcb-fm, krcb-fm radio 91, krcb fm radio 91, petaluma radio players, petalumaradioplayers.com, The Petaluma Radio Players, station promos, on-air promos, on air promos, radio advertising, radio marketing, npr, NPR, national public radio, prairie home companion, lake wobegon days, radio advertising, radio marketing strategy, radio marketing strategies, Fresh Air, This American Life, Undercurrents, 4 Keys to Radio Advertising, Radio Station Marketing in the Digital Age, Radio Advertising Companies, radio station promotion, radio station promotions, buying radio advertising, marketing on radio, how do I market on radio, how much is radio advertising, radio advertising rates, public radio, public radio stations, marketing radio, media mix, television advertising, television advertising rates, commercial radio advertising rates, radio commercials, radio commercials ad agencies, ad agencies radio, ad agencies radio advertising, Krcb, krcb-fm, krcb-fm radio 91, krcb fm radio 91, petaluma radio players, petalumaradioplayers.com, The Petaluma Radio Players, station promos, on-air promos, on air promos, radio advertising, radio marketing, npr, NPR, national public radio, prairie home companion, lake wobegon days, radio advertising, radio marketing strategy, radio marketing strategies, Fresh Air, This American Life, Undercurrents, 4 Keys to Radio Advertising, Radio Station Marketing in the Digital Age, Radio Advertising Companies, radio station promotion, radio station promotions, buying radio advertising, marketing on radio, how do I market on radio, how much is radio advertising, radio advertising rates, public radio, public radio stations, marketing radio, media mix, television advertising, television advertising rates, commercial radio advertising rates, radio commercials, radio commercials ad agencies, ad agencies radio, ad agencies radio advertising, Krcb, krcb-fm, krcb-fm radio 91, krcb fm radio 91, petaluma radio players, petalumaradioplayers.com, The Petaluma Radio Players, station promos, on-air promos, on air promos, radio advertising, radio marketing, npr, NPR, national public radio, prairie home companion, lake wobegon days, radio advertising, radio marketing strategy, radio marketing strategies, Fresh Air, This American Life, Undercurrents, 4 Keys to Radio Advertising, Radio Station Marketing in the Digital Age, Radio Advertising Companies, radio station promotion, radio station promotions, buying radio advertising, marketing on radio, how do I market on radio, how much is radio advertising, radio advertising rates, public radio, public radio stations, marketing radio, media mix, television advertising, television advertising rates, commercial radio advertising rates, radio commercials, radio commercials ad agencies, ad agencies radio, ad agencies radio advertising, Krcb, krcb-fm, krcb-fm radio 91, krcb fm radio 91, petaluma radio players, petalumaradioplayers.com, The Petaluma Radio Players, station promos, on-air promos, on air promos, radio advertising, radio marketing, npr, NPR, national public radio, prairie home companion, lake wobegon days, radio advertising, radio marketing strategy, radio marketing strategies, Fresh Air, This American Life, Undercurrents, 4 Keys to Radio Advertising, Radio Station Marketing in the Digital Age, Radio Advertising Companies, radio station promotion, radio station promotions, buying radio advertising, marketing on radio, how do I market on radio, how much is radio advertising, radio advertising rates, public radio, public radio stations, marketing radio, media mix, television advertising, television advertising rates, commercial radio advertising rates, radio commercials, radio commercials ad agencies, ad agencies radio, ad agencies radio advertising, Krcb, krcb-fm, krcb-fm radio 91, krcb fm radio 91, petaluma radio players, petalumaradioplayers.com, The Petaluma Radio Players, station promos, on-air promos, on air promos, radio advertising, radio marketing, npr, NPR, national public radio, prairie home companion, lake wobegon days, radio advertising, radio marketing strategy, radio marketing strategies, Fresh Air, This American Life, Undercurrents, 4 Keys to Radio Advertising, Radio Station Marketing in the Digital Age, Radio Advertising Companies, radio station promotion, radio station promotions, buying radio advertising, marketing on radio, how do I market on radio, how much is radio advertising, radio advertising rates, public radio, public radio stations, marketing radio, media mix, television advertising, television advertising rates, commercial radio advertising rates, radio commercials, radio commercials ad agencies, ad agencies radio, ad agencies radio advertising, Krcb, krcb-fm, krcb-fm radio 91, krcb fm radio 91, petaluma radio players, petalumaradioplayers.com, The Petaluma Radio Players, station promos, on-air promos, on air promos, radio advertising, radio marketing, npr, NPR, national public radio, prairie home companion, lake wobegon days, radio advertising, radio marketing strategy, radio marketing strategies, Fresh Air, This American Life, Undercurrents, 4 Keys to Radio Advertising, Radio Station Marketing in the Digital Age, Radio Advertising Companies, radio station promotion, radio station promotions, buying radio advertising, marketing on radio, how do I market on radio, how much is radio advertising, radio advertising rates, public radio, public radio stations, marketing radio, media mix, television advertising, television advertising rates, commercial radio advertising rates, radio commercials, radio commercials ad agencies, ad agencies radio, ad agencies radio advertising, Krcb, krcb-fm, krcb-fm radio 91, krcb fm radio 91, petaluma radio players, petalumaradioplayers.com, The Petaluma Radio Players, station promos, on-air promos, on air promos, radio advertising, radio marketing, npr, NPR, national public radio, prairie home companion, lake wobegon days, radio advertising, radio marketing strategy, radio marketing strategies, Fresh Air, This American Life, Undercurrents, 4 Keys to Radio Advertising, Radio Station Marketing in the Digital Age, Radio Advertising Companies, radio station promotion, radio station promotions, buying radio advertising, marketing on radio, how do I market on radio, how much is radio advertising, radio advertising rates, public radio, public radio stations, marketing radio, media mix, television advertising, television advertising rates, commercial radio advertising rates, radio commercials, radio commercials ad agencies, ad agencies radio, ad agencies radio advertising, Krcb, krcb-fm, krcb-fm radio 91, krcb fm radio 91, petaluma radio players, petalumaradioplayers.com, The Petaluma Radio Players, station promos, on-air promos, on air promos, radio advertising, radio marketing, npr, NPR, national public radio, prairie home companion, lake wobegon days, radio advertising, radio marketing strategy, radio marketing strategies, Fresh Air, This American Life, Undercurrents, 4 Keys to Radio Advertising, Radio Station Marketing in the Digital Age, Radio Advertising Companies, radio station promotion, radio station promotions, buying radio advertising, marketing on radio, how do I market on radio, how much is radio advertising, radio advertising rates, public radio, public radio stations, marketing radio, media mix, television advertising, television advertising rates, commercial radio advertising rates, radio commercials, radio commercials ad agencies, ad agencies radio, ad agencies radio advertising, Krcb, krcb-fm, krcb-fm radio 91, krcb fm radio 91, petaluma radio players, petalumaradioplayers.com, The Petaluma Radio Players, station promos, on-air promos, on air promos, radio advertising, radio marketing, npr, NPR, national public radio, prairie home companion, lake wobegon days, radio advertising, radio marketing strategy, radio marketing strategies, Fresh Air, This American Life, Undercurrents, 4 Keys to Radio Advertising, Radio Station Marketing in the Digital Age, Radio Advertising Companies, radio station promotion, radio station promotions, buying radio advertising, marketing on radio, how do I market on radio, how much is radio advertising, radio advertising rates, public radio, public radio stations, marketing radio, media mix, television advertising, television advertising rates, commercial radio advertising rates, radio commercials, radio commercials ad agencies, ad agencies radio, ad agencies radio advertising, Krcb, krcb-fm, krcb-fm radio 91, krcb fm radio 91, petaluma radio players, petalumaradioplayers.com, The Petaluma Radio Players, station promos, on-air promos, on air promos, radio advertising, radio marketing, npr, NPR, national public radio, prairie home companion, lake wobegon days, radio advertising, radio marketing strategy, radio marketing strategies, Fresh Air, This American Life, Undercurrents, 4 Keys to Radio Advertising, Radio Station Marketing in the Digital Age, Radio Advertising Companies, radio station promotion, radio station promotions, buying radio advertising, marketing on radio, how do I market on radio, how much is radio advertising, radio advertising rates, public radio, public radio stations, marketing radio, media mix, television advertising, television advertising rates, commercial radio advertising rates, radio commercials, radio commercials ad agencies, ad agencies radio, ad agencies radio advertising, Krcb, krcb-fm, krcb-fm radio 91, krcb fm radio 91, petaluma radio players, petalumaradioplayers.com, The Petaluma Radio Players, station promos, on-air promos, on air promos, radio advertising, radio marketing, npr, NPR, national public radio, prairie home companion, lake wobegon days, radio advertising, radio marketing strategy, radio marketing strategies, Fresh Air, This American Life, Undercurrents, 4 Keys to Radio Advertising, Radio Station Marketing in the Digital Age, Radio Advertising Companies, radio station promotion, radio station promotions, buying radio advertising, marketing on radio, how do I market on radio, how much is radio advertising, radio advertising rates, public radio, public radio stations, marketing radio, media mix, television advertising, television advertising rates, commercial radio advertising rates, radio commercials, radio commercials ad agencies, ad agencies radio, ad agencies radio advertising, Krcb, krcb-fm, krcb-fm radio 91, krcb fm radio 91, petaluma radio players, petalumaradioplayers.com, The Petaluma Radio Players, station promos, on-air promos, on air promos, radio advertising, radio marketing, npr, NPR, national public radio, prairie home companion, lake wobegon days, radio advertising, radio marketing strategy, radio marketing strategies, Fresh Air, This American Life, Undercurrents, 4 Keys to Radio Advertising, Radio Station Marketing in the Digital Age, Radio Advertising Companies, radio station promotion, radio station promotions, buying radio advertising, marketing on radio, how do I market on radio, how much is radio advertising, radio advertising rates, public radio, public radio stations, marketing radio, media mix, television advertising, television advertising rates, commercial radio advertising rates, radio commercials, radio commercials ad agencies, ad agencies radio, ad agencies radio advertising, Krcb, krcb-fm, krcb-fm radio 91, krcb fm radio 91, petaluma radio players, petalumaradioplayers.com, The Petaluma Radio Players, station promos, on-air promos, on air promos, radio advertising, radio marketing, npr, NPR, national public radio, prairie home companion, lake wobegon days, radio advertising, radio marketing strategy, radio marketing strategies, Fresh Air, This American Life, Undercurrents, 4 Keys to Radio Advertising, Radio Station Marketing in the Digital Age, Radio Advertising Companies, radio station promotion, radio station promotions, buying radio advertising, marketing on radio, how do I market on radio, how much is radio advertising, radio advertising rates, public radio, public radio stations, marketing radio, media mix, television advertising, television advertising rates, commercial radio advertising rates, radio commercials, radio commercials ad agencies, ad agencies radio, ad agencies radio advertising, Krcb, krcb-fm, krcb-fm radio 91, krcb fm radio 91, petaluma radio players, petalumaradioplayers.com, The Petaluma Radio Players, station promos, on-air promos, on air promos, radio advertising, radio marketing, npr, NPR, national public radio, prairie home companion, lake wobegon days, radio advertising, radio marketing strategy, radio marketing strategies, Fresh Air, This American Life, Undercurrents, 4 Keys to Radio Advertising, Radio Station Marketing in the Digital Age, Radio Advertising Companies, radio station promotion, radio station promotions, buying radio advertising, marketing on radio, how do I market on radio, how much is radio advertising, radio advertising rates, public radio, public radio stations, marketing radio, media mix, television advertising, television advertising rates, commercial radio advertising rates, radio commercials, radio commercials ad agencies, ad agencies radio, ad agencies radio advertising, Krcb, krcb-fm, krcb-fm radio 91, krcb fm radio 91, petaluma radio players, petalumaradioplayers.com, The Petaluma Radio Players, station promos, on-air promos, on air promos, radio advertising, radio marketing, npr, NPR, national public radio, prairie home companion, lake wobegon days, radio advertising, radio marketing strategy, radio marketing strategies, Fresh Air, This American Life, Undercurrents, 4 Keys to Radio Advertising, Radio Station Marketing in the Digital Age, Radio Advertising Companies, radio station promotion, radio station promotions, buying radio advertising, marketing on radio, how do I market on radio, how much is radio advertising, radio advertising rates, public radio, public radio stations, marketing radio, media mix, television advertising, television advertising rates, commercial radio advertising rates, radio commercials, radio commercials ad agencies, ad agencies radio, ad agencies radio advertising, Krcb, krcb-fm, krcb-fm radio 91, krcb fm radio 91, petaluma radio players, petalumaradioplayers.com, The Petaluma Radio Players, station promos, on-air promos, on air promos, radio advertising, radio marketing, npr, NPR, national public radio, prairie home companion, lake wobegon days, radio advertising, radio marketing strategy, radio marketing strategies, Fresh Air, This American Life, Undercurrents, 4 Keys to Radio Advertising, Radio Station Marketing in the Digital Age, Radio Advertising Companies, radio station promotion, radio station promotions, buying radio advertising, marketing on radio, how do I market on radio, how much is radio advertising, radio advertising rates, public radio, public radio stations, marketing radio, media mix, television advertising, television advertising rates, commercial radio advertising rates, radio commercials, radio commercials ad agencies, ad agencies radio, ad agencies radio advertising, Krcb, krcb-fm, krcb-fm radio 91, krcb fm radio 91, petaluma radio players, petalumaradioplayers.com, The Petaluma Radio Players, station promos, on-air promos, on air promos, radio advertising, radio marketing, npr, NPR, national public radio, prairie home companion, lake wobegon days, radio advertising, radio marketing strategy, radio marketing strategies, Fresh Air, This American Life, Undercurrents, 4 Keys to Radio Advertising, Radio Station Marketing in the Digital Age, Radio Advertising Companies, radio station promotion, radio station promotions, buying radio advertising, marketing on radio, how do I market on radio, how much is radio advertising, radio advertising rates, public radio, public radio stations, marketing radio, media mix, television advertising, television advertising rates, commercial radio advertising rates, radio commercials, radio commercials ad agencies, ad agencies radio, ad agencies radio advertising, Krcb, krcb-fm, krcb-fm radio 91, krcb fm radio 91, petaluma radio players, petalumaradioplayers.com, The Petaluma Radio Players, station promos, on-air promos, on air promos, radio advertising, radio marketing, npr, NPR, national public radio, prairie home companion, lake wobegon days, radio advertising, radio marketing strategy, radio marketing strategies, Fresh Air, This American Life, Undercurrents, 4 Keys to Radio Advertising, Radio Station Marketing in the Digital Age, Radio Advertising Companies, radio station promotion, radio station promotions, buying radio advertising, marketing on radio, how do I market on radio, how much is radio advertising, radio advertising rates, public radio, public radio stations, marketing radio, media mix, television advertising, television advertising rates, commercial radio advertising rates, radio commercials, radio commercials ad agencies, ad agencies radio, ad agencies radio advertising, Krcb, krcb-fm, krcb-fm radio 91, krcb fm radio 91, petaluma radio players, petalumaradioplayers.com, The Petaluma Radio Players, station promos, on-air promos, on air promos, radio advertising, radio marketing, npr, NPR, national public radio, prairie home companion, lake wobegon days, radio advertising, radio marketing strategy, radio marketing strategies, Fresh Air, This American Life, Undercurrents, 4 Keys to Radio Advertising, Radio Station Marketing in the Digital Age, Radio Advertising Companies, radio station promotion, radio station promotions, buying radio advertising, marketing on radio, how do I market on radio, how much is radio advertising, radio advertising rates, public radio, public radio stations, marketing radio, media mix, television advertising, television advertising rates, commercial radio advertising rates, radio commercials, radio commercials ad agencies, ad agencies radio, ad agencies radio advertising, Krcb, krcb-fm, krcb-fm radio 91, krcb fm radio 91, petaluma radio players, petalumaradioplayers.com, The Petaluma Radio Players, station promos, on-air promos, on air promos, radio advertising, radio marketing, npr, NPR, national public radio, prairie home companion, lake wobegon days, radio advertising, radio marketing strategy, radio marketing strategies, Fresh Air, This American Life, Undercurrents, 4 Keys to Radio Advertising, Radio Station Marketing in the Digital Age, Radio Advertising Companies, radio station promotion, radio station promotions, buying radio advertising, marketing on radio, how do I market on radio, how much is radio advertising, radio advertising rates, public radio, public radio stations, marketing radio, media mix, television advertising, television advertising rates, commercial radio advertising rates, radio commercials, radio commercials ad agencies, ad agencies radio, ad agencies radio advertising, Krcb, krcb-fm, krcb-fm radio 91, krcb fm radio 91, petaluma radio players, petalumaradioplayers.com, The Petaluma Radio Players, station promos, on-air promos, on air promos, radio advertising, radio marketing, npr, NPR, national public radio, prairie home companion, lake wobegon days, radio advertising, radio marketing strategy, radio marketing strategies, Fresh Air, This American Life, Undercurrents, 4 Keys to Radio Advertising, Radio Station Marketing in the Digital Age, Radio Advertising Companies, radio station promotion, radio station promotions, buying radio advertising, marketing on radio, how do I market on radio, how much is radio advertising, radio advertising rates, public radio, public radio stations, marketing radio, media mix, television advertising, television advertising rates, commercial radio advertising rates, radio commercials, radio commercials ad agencies, ad agencies radio, ad agencies radio advertising, Krcb, krcb-fm, krcb-fm radio 91, krcb fm radio 91, petaluma radio players, petalumaradioplayers.com, The Petaluma Radio Players, station promos, on-air promos, on air promos, radio advertising, radio marketing, npr, NPR, national public radio, prairie home companion, lake wobegon days, radio advertising, radio marketing strategy, radio marketing strategies, Fresh Air, This American Life, Undercurrents, 4 Keys to Radio Advertising, Radio Station Marketing in the Digital Age, Radio Advertising Companies, radio station promotion, radio station promotions, buying radio advertising, marketing on radio, how do I market on radio, how much is radio advertising, radio advertising rates, public radio, public radio stations, marketing radio, media mix, television advertising, television advertising rates, commercial radio advertising rates, radio commercials, radio commercials ad agencies, ad agencies radio, ad agencies radio advertising, Krcb, krcb-fm, krcb-fm radio 91, krcb fm radio 91, petaluma radio players, petalumaradioplayers.com, The Petaluma Radio Players, station promos, on-air promos, on air promos, radio advertising, radio marketing, npr, NPR, national public radio, prairie home companion, lake wobegon days, radio advertising, radio marketing strategy, radio marketing strategies, Fresh Air, This American Life, Undercurrents, 4 Keys to Radio Advertising, Radio Station Marketing in the Digital Age, Radio Advertising Companies, radio station promotion, radio station promotions, buying radio advertising, marketing on radio, how do I market on radio, how much is radio advertising, radio advertising rates, public radio, public radio stations, marketing radio, media mix, television advertising, television advertising rates, commercial radio advertising rates, radio commercials, radio commercials ad agencies, ad agencies radio, ad agencies radio advertising, Krcb, krcb-fm, krcb-fm radio 91, krcb fm radio 91, petaluma radio players, petalumaradioplayers.com, The Petaluma Radio Players, station promos, on-air promos, on air promos, radio advertising, radio marketing, npr, NPR, national public radio, prairie home companion, lake wobegon days, radio advertising, radio marketing strategy, radio marketing strategies, Fresh Air, This American Life, Undercurrents, 4 Keys to Radio Advertising, Radio Station Marketing in the Digital Age, Radio Advertising Companies, radio station promotion, radio station promotions, buying radio advertising, marketing on radio, how do I market on radio, how much is radio advertising, radio advertising rates, public radio, public radio stations, marketing radio, media mix, television advertising, television advertising rates, commercial radio advertising rates, radio commercials, radio commercials ad agencies, ad agencies radio, ad agencies radio advertising, Krcb, krcb-fm, krcb-fm radio 91, krcb fm radio 91, petaluma radio players, petalumaradioplayers.com, The Petaluma Radio Players, station promos, on-air promos, on air promos, radio advertising, radio marketing, npr, NPR, national public radio, prairie home companion, lake wobegon days, radio advertising, radio marketing strategy, radio marketing strategies, Fresh Air, This American Life, Undercurrents, 4 Keys to Radio Advertising, Radio Station Marketing in the Digital Age, Radio Advertising Companies, radio station promotion, radio station promotions, buying radio advertising, marketing on radio, how do I market on radio, how much is radio advertising, radio advertising rates, public radio, public radio stations, marketing radio, media mix, television advertising, television advertising rates, commercial radio advertising rates, radio commercials, radio commercials ad agencies, ad agencies radio, ad agencies radio advertising, Krcb, krcb-fm, krcb-fm radio 91, krcb fm radio 91, petaluma radio players, petalumaradioplayers.com, The Petaluma Radio Players, station promos, on-air promos, on air promos, radio advertising, radio marketing, npr, NPR, national public radio, prairie home companion, lake wobegon days, radio advertising, radio marketing strategy, radio marketing strategies, Fresh Air, This American Life, Undercurrents, 4 Keys to Radio Advertising, Radio Station Marketing in the Digital Age, Radio Advertising Companies, radio station promotion, radio station promotions, buying radio advertising, marketing on radio, how do I market on radio, how much is radio advertising, radio advertising rates, public radio, public radio stations, marketing radio, media mix, television advertising, television advertising rates, commercial radio advertising rates, radio commercials, radio commercials ad agencies, ad agencies radio, ad agencies radio advertising, Krcb, krcb-fm, krcb-fm radio 91, krcb fm radio 91, petaluma radio players, petalumaradioplayers.com, The Petaluma Radio Players, station promos, on-air promos, on air promos, radio advertising, radio marketing, npr, NPR, national public radio, prairie home companion, lake wobegon days, radio advertising, radio marketing strategy, radio marketing strategies, Fresh Air, This American Life, Undercurrents, 4 Keys to Radio Advertising, Radio Station Marketing in the Digital Age, Radio Advertising Companies, radio station promotion, radio station promotions, buying radio advertising, marketing on radio, how do I market on radio, how much is radio advertising, radio advertising rates, public radio, public radio stations, marketing radio, media mix, television advertising, television advertising rates, commercial radio advertising rates, radio commercials, radio commercials ad agencies, ad agencies radio, ad agencies radio advertising, Krcb, krcb-fm, krcb-fm radio 91, krcb fm radio 91, petaluma radio players, petalumaradioplayers.com, The Petaluma Radio Players, station promos, on-air promos, on air promos, radio advertising, radio marketing, npr, NPR, national public radio, prairie home companion, lake wobegon days, radio advertising, radio marketing strategy, radio marketing strategies, Fresh Air, This American Life, Undercurrents, 4 Keys to Radio Advertising, Radio Station Marketing in the Digital Age, Radio Advertising Companies, radio station promotion, radio station promotions, buying radio advertising, marketing on radio, how do I market on radio, how much is radio advertising, radio advertising rates, public radio, public radio stations, marketing radio, media mix, television advertising, television advertising rates, commercial radio advertising rates, radio commercials, radio commercials ad agencies, ad agencies radio, ad agencies radio advertising, Krcb, krcb-fm, krcb-fm radio 91, krcb fm radio 91, petaluma radio players, petalumaradioplayers.com, The Petaluma Radio Players, station promos, on-air promos, on air promos, radio advertising, radio marketing, npr, NPR, national public radio, prairie home companion, lake wobegon days, radio advertising, radio marketing strategy, radio marketing strategies, Fresh Air, This American Life, Undercurrents, 4 Keys to Radio Advertising, Radio Station Marketing in the Digital Age, Radio Advertising Companies, radio station promotion, radio station promotions, buying radio advertising, marketing on radio, how do I market on radio, how much is radio advertising, radio advertising rates, public radio, public radio stations, marketing radio, media mix, television advertising, television advertising rates, commercial radio advertising rates, radio commercials, radio commercials ad agencies, ad agencies radio, ad agencies radio advertising, Krcb, krcb-fm, krcb-fm radio 91, krcb fm radio 91, petaluma radio players, petalumaradioplayers.com, The Petaluma Radio Players, station promos, on-air promos, on air promos, radio advertising, radio marketing, npr, NPR, national public radio, prairie home companion, lake wobegon days, radio advertising, radio marketing strategy, radio marketing strategies, Fresh Air, This American Life, Undercurrents, 4 Keys to Radio Advertising, Radio Station Marketing in the Digital Age, Radio Advertising Companies, radio station promotion, radio station promotions, buying radio advertising, marketing on radio, how do I market on radio, how much is radio advertising, radio advertising rates, public radio, public radio stations, marketing radio, media mix, television advertising, television advertising rates, commercial radio advertising rates, radio commercials, radio commercials ad agencies, ad agencies radio, ad agencies radio advertising, Krcb, krcb-fm, krcb-fm radio 91, krcb fm radio 91, petaluma radio players, petalumaradioplayers.com, The Petaluma Radio Players, station promos, on-air promos, on air promos, radio advertising, radio marketing, npr, NPR, national public radio, prairie home companion, lake wobegon days, radio advertising, radio marketing strategy, radio marketing strategies, Fresh Air, This American Life, Undercurrents, 4 Keys to Radio Advertising, Radio Station Marketing in the Digital Age, Radio Advertising Companies, radio station promotion, radio station promotions, buying radio advertising, marketing on radio, how do I market on radio, how much is radio advertising, radio advertising rates, public radio, public radio stations, marketing radio, media mix, television advertising, television advertising rates, commercial radio advertising rates, radio commercials, radio commercials ad agencies, ad agencies radio, ad agencies radio advertising, Krcb, krcb-fm, krcb-fm radio 91, krcb fm radio 91, petaluma radio players, petalumaradioplayers.com, The Petaluma Radio Players, station promos, on-air promos, on air promos, radio advertising, radio marketing, npr, NPR, national public radio, prairie home companion, lake wobegon days, radio advertising, radio marketing strategy, radio marketing strategies, Fresh Air, This American Life, Undercurrents, 4 Keys to Radio Advertising, Radio Station Marketing in the Digital Age, Radio Advertising Companies, radio station promotion, radio station promotions, buying radio advertising, marketing on radio, how do I market on radio, how much is radio advertising, radio advertising rates, public radio, public radio stations, marketing radio, media mix, television advertising, television advertising rates, commercial radio advertising rates, radio commercials, radio commercials ad agencies, ad agencies radio, ad agencies radio advertising, Krcb, krcb-fm, krcb-fm radio 91, krcb fm radio 91, petaluma radio players, petalumaradioplayers.com, The Petaluma Radio Players, station promos, on-air promos, on air promos, radio advertising, radio marketing, npr, NPR, national public radio, prairie home companion, lake wobegon days, radio advertising, radio marketing strategy, radio marketing strategies, Fresh Air, This American Life, Undercurrents, 4 Keys to Radio Advertising, Radio Station Marketing in the Digital Age, Radio Advertising Companies, radio station promotion, radio station promotions, buying radio advertising, marketing on radio, how do I market on radio, how much is radio advertising, radio advertising rates, public radio, public radio stations, marketing radio, media mix, television advertising, television advertising rates, commercial radio advertising rates, radio commercials, radio commercials ad agencies, ad agencies radio, ad agencies radio advertising, Krcb, krcb-fm, krcb-fm radio 91, krcb fm radio 91, petaluma radio players, petalumaradioplayers.com, The Petaluma Radio Players, station promos, on-air promos, on air promos, radio advertising, radio marketing, npr, NPR, national public radio, prairie home companion, lake wobegon days, radio advertising, radio marketing strategy, radio marketing strategies, Fresh Air, This American Life, Undercurrents, 4 Keys to Radio Advertising, Radio Station Marketing in the Digital Age, Radio Advertising Companies, radio station promotion, radio station promotions, buying radio advertising, marketing on radio, how do I market on radio, how much is radio advertising, radio advertising rates, public radio, public radio stations, marketing radio, media mix, television advertising, television advertising rates, commercial radio advertising rates, radio commercials, radio commercials ad agencies, ad agencies radio, ad agencies radio advertising, Krcb, krcb-fm, krcb-fm radio 91, krcb fm radio 91, petaluma radio players, petalumaradioplayers.com, The Petaluma Radio Players, station promos, on-air promos, on air promos, radio advertising, radio marketing, npr, NPR, national public radio, prairie home companion, lake wobegon days, radio advertising, radio marketing strategy, radio marketing strategies, Fresh Air, This American Life, Undercurrents, 4 Keys to Radio Advertising, Radio Station Marketing in the Digital Age, Radio Advertising Companies, radio station promotion, radio station promotions, buying radio advertising, marketing on radio, how do I market on radio, how much is radio advertising, radio advertising rates, public radio, public radio stations, marketing radio, media mix, television advertising, television advertising rates, commercial radio advertising rates, radio commercials, radio commercials ad agencies, ad agencies radio, ad agencies radio advertising, Krcb, krcb-fm, krcb-fm radio 91, krcb fm radio 91, petaluma radio players, petalumaradioplayers.com, The Petaluma Radio Players, station promos, on-air promos, on air promos, radio advertising, radio marketing, npr, NPR, national public radio, prairie home companion, lake wobegon days, radio advertising, radio marketing strategy, radio marketing strategies, Fresh Air, This American Life, Undercurrents, 4 Keys to Radio Advertising, Radio Station Marketing in the Digital Age, Radio Advertising Companies, radio station promotion, radio station promotions, buying radio advertising, marketing on radio, how do I market on radio, how much is radio advertising, radio advertising rates, public radio, public radio stations, marketing radio, media mix, television advertising, television advertising rates, commercial radio advertising rates, radio commercials, radio commercials ad agencies, ad agencies radio, ad agencies radio advertising, Krcb, krcb-fm, krcb-fm radio 91, krcb fm radio 91, petaluma radio players, petalumaradioplayers.com, The Petaluma Radio Players, station promos, on-air promos, on air promos, radio advertising, radio marketing, npr, NPR, national public radio, prairie home companion, lake wobegon days, radio advertising, radio marketing strategy, radio marketing strategies, Fresh Air, This American Life, Undercurrents, 4 Keys to Radio Advertising, Radio Station Marketing in the Digital Age, Radio Advertising Companies, radio station promotion, radio station promotions, buying radio advertising, marketing on radio, how do I market on radio, how much is radio advertising, radio advertising rates, public radio, public radio stations, marketing radio, media mix, television advertising, television advertising rates, commercial radio advertising rates, radio commercials, radio commercials ad agencies, ad agencies radio, ad agencies radio advertising, 

Krcb, krcb-fm, krcb-fm radio 91, krcb fm radio 91, petaluma radio players, petalumaradioplayers.com, The Petaluma Radio Players, station promos, on-air promos, on air promos, radio advertising, radio marketing, npr, NPR, national public radio, prairie home companion, lake wobegon days, radio advertising, radio marketing strategy, radio marketing strategies, Fresh Air, This American Life, Undercurrents, 4 Keys to Radio Advertising, Radio Station Marketing in the Digital Age, Radio Advertising Companies, radio station promotion, radio station promotions, buying radio advertising, marketing on radio, how do I market on radio, how much is radio advertising, radio advertising rates, public radio, public radio stations, marketing radio, media mix, television advertising, television advertising rates, commercial radio advertising rates, radio commercials, radio commercials ad agencies, ad agencies radio, ad agencies radio advertising, Krcb, krcb-fm, krcb-fm radio 91, krcb fm radio 91, petaluma radio players, petalumaradioplayers.com, The Petaluma Radio Players, station promos, on-air promos, on air promos, radio advertising, radio marketing, npr, NPR, national public radio, prairie home companion, lake wobegon days, radio advertising, radio marketing strategy, radio marketing strategies, Fresh Air, This American Life, Undercurrents, 4 Keys to Radio Advertising, Radio Station Marketing in the Digital Age, Radio Advertising Companies, radio station promotion, radio station promotions, buying radio advertising, marketing on radio, how do I market on radio, how much is radio advertising, radio advertising rates, public radio, public radio stations, marketing radio, media mix, television advertising, television advertising rates, commercial radio advertising rates, radio commercials, radio commercials ad agencies, ad agencies radio, ad agencies radio advertising, Krcb, krcb-fm, krcb-fm radio 91, krcb fm radio 91, petaluma radio players, petalumaradioplayers.com, The Petaluma Radio Players, station promos, on-air promos, on air promos, radio advertising, radio marketing, npr, NPR, national public radio, prairie home companion, lake wobegon days, radio advertising, radio marketing strategy, radio marketing strategies, Fresh Air, This American Life, Undercurrents, 4 Keys to Radio Advertising, Radio Station Marketing in the Digital Age, Radio Advertising Companies, radio station promotion, radio station promotions, buying radio advertising, marketing on radio, how do I market on radio, how much is radio advertising, radio advertising rates, public radio, public radio stations, marketing radio, media mix, television advertising, television advertising rates, commercial radio advertising rates, radio commercials, radio commercials ad agencies, ad agencies radio, ad agencies radio advertising, Krcb, krcb-fm, krcb-fm radio 91, krcb fm radio 91, petaluma radio players, petalumaradioplayers.com, The Petaluma Radio Players, station promos, on-air promos, on air promos, radio advertising, radio marketing, npr, NPR, national public radio, prairie home companion, lake wobegon days, radio advertising, radio marketing strategy, radio marketing strategies, Fresh Air, This American Life, Undercurrents, 4 Keys to Radio Advertising, Radio Station Marketing in the Digital Age, Radio Advertising Companies, radio station promotion, radio station promotions, buying radio advertising, marketing on radio, how do I market on radio, how much is radio advertising, radio advertising rates, public radio, public radio stations, marketing radio, media mix, television advertising, television advertising rates, commercial radio advertising rates, radio commercials, radio commercials ad agencies, ad agencies radio, ad agencies radio advertising, Krcb, krcb-fm, krcb-fm radio 91, krcb fm radio 91, petaluma radio players, petalumaradioplayers.com, The Petaluma Radio Players, station promos, on-air promos, on air promos, radio advertising, radio marketing, npr, NPR, national public radio, prairie home companion, lake wobegon days, radio advertising, radio marketing strategy, radio marketing strategies, Fresh Air, This American Life, Undercurrents, 4 Keys to Radio Advertising, Radio Station Marketing in the Digital Age, Radio Advertising Companies, radio station promotion, radio station promotions, buying radio advertising, marketing on radio, how do I market on radio, how much is radio advertising, radio advertising rates, public radio, public radio stations, marketing radio, media mix, television advertising, television advertising rates, commercial radio advertising rates, radio commercials, radio commercials ad agencies, ad agencies radio, ad agencies radio advertising, Krcb, krcb-fm, krcb-fm radio 91, krcb fm radio 91, petaluma radio players, petalumaradioplayers.com, The Petaluma Radio Players, station promos, on-air promos, on air promos, radio advertising, radio marketing, npr, NPR, national public radio, prairie home companion, lake wobegon days, radio advertising, radio marketing strategy, radio marketing strategies, Fresh Air, This American Life, Undercurrents, 4 Keys to Radio Advertising, Radio Station Marketing in the Digital Age, Radio Advertising Companies, radio station promotion, radio station promotions, buying radio advertising, marketing on radio, how do I market on radio, how much is radio advertising, radio advertising rates, public radio, public radio stations, marketing radio, media mix, television advertising, television advertising rates, commercial radio advertising rates, radio commercials, radio commercials ad agencies, ad agencies radio, ad agencies radio advertising, Krcb, krcb-fm, krcb-fm radio 91, krcb fm radio 91, petaluma radio players, petalumaradioplayers.com, The Petaluma Radio Players, station promos, on-air promos, on air promos, radio advertising, radio marketing, npr, NPR, national public radio, prairie home companion, lake wobegon days, radio advertising, radio marketing strategy, radio marketing strategies, Fresh Air, This American Life, Undercurrents, 4 Keys to Radio Advertising, Radio Station Marketing in the Digital Age, Radio Advertising Companies, radio station promotion, radio station promotions, buying radio advertising, marketing on radio, how do I market on radio, how much is radio advertising, radio advertising rates, public radio, public radio stations, marketing radio, media mix, television advertising, television advertising rates, commercial radio advertising rates, radio commercials, radio commercials ad agencies, ad agencies radio, ad agencies radio advertising, Krcb, krcb-fm, krcb-fm radio 91, krcb fm radio 91, petaluma radio players, petalumaradioplayers.com, The Petaluma Radio Players, station promos, on-air promos, on air promos, radio advertising, radio marketing, npr, NPR, national public radio, prairie home companion, lake wobegon days, radio advertising, radio marketing strategy, radio marketing strategies, Fresh Air, This American Life, Undercurrents, 4 Keys to Radio Advertising, Radio Station Marketing in the Digital Age, Radio Advertising Companies, radio station promotion, radio station promotions, buying radio advertising, marketing on radio, how do I market on radio, how much is radio advertising, radio advertising rates, public radio, public radio stations, marketing radio, media mix, television advertising, television advertising rates, commercial radio advertising rates, radio commercials, radio commercials ad agencies, ad agencies radio, ad agencies radio advertising, Krcb, krcb-fm, krcb-fm radio 91, krcb fm radio 91, petaluma radio players, petalumaradioplayers.com, The Petaluma Radio Players, station promos, on-air promos, on air promos, radio advertising, radio marketing, npr, NPR, national public radio, prairie home companion, lake wobegon days, radio advertising, radio marketing strategy, radio marketing strategies, Fresh Air, This American Life, Undercurrents, 4 Keys to Radio Advertising, Radio Station Marketing in the Digital Age, Radio Advertising Companies, radio station promotion, radio station promotions, buying radio advertising, marketing on radio, how do I market on radio, how much is radio advertising, radio advertising rates, public radio, public radio stations, marketing radio, media mix, television advertising, television advertising rates, commercial radio advertising rates, radio commercials, radio commercials ad agencies, ad agencies radio, ad agencies radio advertising, Krcb, krcb-fm, krcb-fm radio 91, krcb fm radio 91, petaluma radio players, petalumaradioplayers.com, The Petaluma Radio Players, station promos, on-air promos, on air promos, radio advertising, radio marketing, npr, NPR, national public radio, prairie home companion, lake wobegon days, radio advertising, radio marketing strategy, radio marketing strategies, Fresh Air, This American Life, Undercurrents, 4 Keys to Radio Advertising, Radio Station Marketing in the Digital Age, Radio Advertising Companies, radio station promotion, radio station promotions, buying radio advertising, marketing on radio, how do I market on radio, how much is radio advertising, radio advertising rates, public radio, public radio stations, marketing radio, media mix, television advertising, television advertising rates, commercial radio advertising rates, radio commercials, radio commercials ad agencies, ad agencies radio, ad agencies radio advertising, Krcb, krcb-fm, krcb-fm radio 91, krcb fm radio 91, petaluma radio players, petalumaradioplayers.com, The Petaluma Radio Players, station promos, on-air promos, on air promos, radio advertising, radio marketing, npr, NPR, national public radio, prairie home companion, lake wobegon days, radio advertising, radio marketing strategy, radio marketing strategies, Fresh Air, This American Life, Undercurrents, 4 Keys to Radio Advertising, Radio Station Marketing in the Digital Age, Radio Advertising Companies, radio station promotion, radio station promotions, buying radio advertising, marketing on radio, how do I market on radio, how much is radio advertising, radio advertising rates, public radio, public radio stations, marketing radio, media mix, television advertising, television advertising rates, commercial radio advertising rates, radio commercials, radio commercials ad agencies, ad agencies radio, ad agencies radio advertising, Krcb, krcb-fm, krcb-fm radio 91, krcb fm radio 91, petaluma radio players, petalumaradioplayers.com, The Petaluma Radio Players, station promos, on-air promos, on air promos, radio advertising, radio marketing, npr, NPR, national public radio, prairie home companion, lake wobegon days, radio advertising, radio marketing strategy, radio marketing strategies, Fresh Air, This American Life, Undercurrents, 4 Keys to Radio Advertising, Radio Station Marketing in the Digital Age, Radio Advertising Companies, radio station promotion, radio station promotions, buying radio advertising, marketing on radio, how do I market on radio, how much is radio advertising, radio advertising rates, public radio, public radio stations, marketing radio, media mix, television advertising, television advertising rates, commercial radio advertising rates, radio commercials, radio commercials ad agencies, ad agencies radio, ad agencies radio advertising, Krcb, krcb-fm, krcb-fm radio 91, krcb fm radio 91, petaluma radio players, petalumaradioplayers.com, The Petaluma Radio Players, station promos, on-air promos, on air promos, radio advertising, radio marketing, npr, NPR, national public radio, prairie home companion, lake wobegon days, radio advertising, radio marketing strategy, radio marketing strategies, Fresh Air, This American Life, Undercurrents, 4 Keys to Radio Advertising, Radio Station Marketing in the Digital Age, Radio Advertising Companies, radio station promotion, radio station promotions, buying radio advertising, marketing on radio, how do I market on radio, how much is radio advertising, radio advertising rates, public radio, public radio stations, marketing radio, media mix, television advertising, television advertising rates, commercial radio advertising rates, radio commercials, radio commercials ad agencies, ad agencies radio, ad agencies radio advertising, Krcb, krcb-fm, krcb-fm radio 91, krcb fm radio 91, petaluma radio players, petalumaradioplayers.com, The Petaluma Radio Players, station promos, on-air promos, on air promos, radio advertising, radio marketing, npr, NPR, national public radio, prairie home companion, lake wobegon days, radio advertising, radio marketing strategy, radio marketing strategies, Fresh Air, This American Life, Undercurrents, 4 Keys to Radio Advertising, Radio Station Marketing in the Digital Age, Radio Advertising Companies, radio station promotion, radio station promotions, buying radio advertising, marketing on radio, how do I market on radio, how much is radio advertising, radio advertising rates, public radio, public radio stations, marketing radio, media mix, television advertising, television advertising rates, commercial radio advertising rates, radio commercials, radio commercials ad agencies, ad agencies radio, ad agencies radio advertising, Krcb, krcb-fm, krcb-fm radio 91, krcb fm radio 91, petaluma radio players, petalumaradioplayers.com, The Petaluma Radio Players, station promos, on-air promos, on air promos, radio advertising, radio marketing, npr, NPR, national public radio, prairie home companion, lake wobegon days, radio advertising, radio marketing strategy, radio marketing strategies, Fresh Air, This American Life, Undercurrents, 4 Keys to Radio Advertising, Radio Station Marketing in the Digital Age, Radio Advertising Companies, radio station promotion, radio station promotions, buying radio advertising, marketing on radio, how do I market on radio, how much is radio advertising, radio advertising rates, public radio, public radio stations, marketing radio, media mix, television advertising, television advertising rates, commercial radio advertising rates, radio commercials, radio commercials ad agencies, ad agencies radio, ad agencies radio advertising, Krcb, krcb-fm, krcb-fm radio 91, krcb fm radio 91, petaluma radio players, petalumaradioplayers.com, The Petaluma Radio Players, station promos, on-air promos, on air promos, radio advertising, radio marketing, npr, NPR, national public radio, prairie home companion, lake wobegon days, radio advertising, radio marketing strategy, radio marketing strategies, Fresh Air, This American Life, Undercurrents, 4 Keys to Radio Advertising, Radio Station Marketing in the Digital Age, Radio Advertising Companies, radio station promotion, radio station promotions, buying radio advertising, marketing on radio, how do I market on radio, how much is radio advertising, radio advertising rates, public radio, public radio stations, marketing radio, media mix, television advertising, television advertising rates, commercial radio advertising rates, radio commercials, radio commercials ad agencies, ad agencies radio, ad agencies radio advertising, Krcb, krcb-fm, krcb-fm radio 91, krcb fm radio 91, petaluma radio players, petalumaradioplayers.com, The Petaluma Radio Players, station promos, on-air promos, on air promos, radio advertising, radio marketing, npr, NPR, national public radio, prairie home companion, lake wobegon days, radio advertising, radio marketing strategy, radio marketing strategies, Fresh Air, This American Life, Undercurrents, 4 Keys to Radio Advertising, Radio Station Marketing in the Digital Age, Radio Advertising Companies, radio station promotion, radio station promotions, buying radio advertising, marketing on radio, how do I market on radio, how much is radio advertising, radio advertising rates, public radio, public radio stations, marketing radio, media mix, television advertising, television advertising rates, commercial radio advertising rates, radio commercials, radio commercials ad agencies, ad agencies radio, ad agencies radio advertising, Krcb, krcb-fm, krcb-fm radio 91, krcb fm radio 91, petaluma radio players, petalumaradioplayers.com, The Petaluma Radio Players, station promos, on-air promos, on air promos, radio advertising, radio marketing, npr, NPR, national public radio, prairie home companion, lake wobegon days, radio advertising, radio marketing strategy, radio marketing strategies, Fresh Air, This American Life, Undercurrents, 4 Keys to Radio Advertising, Radio Station Marketing in the Digital Age, Radio Advertising Companies, radio station promotion, radio station promotions, buying radio advertising, marketing on radio, how do I market on radio, how much is radio advertising, radio advertising rates, public radio, public radio stations, marketing radio, media mix, television advertising, television advertising rates, commercial radio advertising rates, radio commercials, radio commercials ad agencies, ad agencies radio, ad agencies radio advertising, Krcb, krcb-fm, krcb-fm radio 91, krcb fm radio 91, petaluma radio players, petalumaradioplayers.com, The Petaluma Radio Players, station promos, on-air promos, on air promos, radio advertising, radio marketing, npr, NPR, national public radio, prairie home companion, lake wobegon days, radio advertising, radio marketing strategy, radio marketing strategies, Fresh Air, This American Life, Undercurrents, 4 Keys to Radio Advertising, Radio Station Marketing in the Digital Age, Radio Advertising Companies, radio station promotion, radio station promotions, buying radio advertising, marketing on radio, how do I market on radio, how much is radio advertising, radio advertising rates, public radio, public radio stations, marketing radio, media mix, television advertising, television advertising rates, commercial radio advertising rates, radio commercials, radio commercials ad agencies, ad agencies radio, ad agencies radio advertising, Krcb, krcb-fm, krcb-fm radio 91, krcb fm radio 91, petaluma radio players, petalumaradioplayers.com, The Petaluma Radio Players, station promos, on-air promos, on air promos, radio advertising, radio marketing, npr, NPR, national public radio, prairie home companion, lake wobegon days, radio advertising, radio marketing strategy, radio marketing strategies, Fresh Air, This American Life, Undercurrents, 4 Keys to Radio Advertising, Radio Station Marketing in the Digital Age, Radio Advertising Companies, radio station promotion, radio station promotions, buying radio advertising, marketing on radio, how do I market on radio, how much is radio advertising, radio advertising rates, public radio, public radio stations, marketing radio, media mix, television advertising, television advertising rates, commercial radio advertising rates, radio commercials, radio commercials ad agencies, ad agencies radio, ad agencies radio advertising, Krcb, krcb-fm, krcb-fm radio 91, krcb fm radio 91, petaluma radio players, petalumaradioplayers.com, The Petaluma Radio Players, station promos, on-air promos, on air promos, radio advertising, radio marketing, npr, NPR, national public radio, prairie home companion, lake wobegon days, radio advertising, radio marketing strategy, radio marketing strategies, Fresh Air, This American Life, Undercurrents, 4 Keys to Radio Advertising, Radio Station Marketing in the Digital Age, Radio Advertising Companies, radio station promotion, radio station promotions, buying radio advertising, marketing on radio, how do I market on radio, how much is radio advertising, radio advertising rates, public radio, public radio stations, marketing radio, media mix, television advertising, television advertising rates, commercial radio advertising rates, radio commercials, radio commercials ad agencies, ad agencies radio, ad agencies radio advertising, Krcb, krcb-fm, krcb-fm radio 91, krcb fm radio 91, petaluma radio players, petalumaradioplayers.com, The Petaluma Radio Players, station promos, on-air promos, on air promos, radio advertising, radio marketing, npr, NPR, national public radio, prairie home companion, lake wobegon days, radio advertising, radio marketing strategy, radio marketing strategies, Fresh Air, This American Life, Undercurrents, 4 Keys to Radio Advertising, Radio Station Marketing in the Digital Age, Radio Advertising Companies, radio station promotion, radio station promotions, buying radio advertising, marketing on radio, how do I market on radio, how much is radio advertising, radio advertising rates, public radio, public radio stations, marketing radio, media mix, television advertising, television advertising rates, commercial radio advertising rates, radio commercials, radio commercials ad agencies, ad agencies radio, ad agencies radio advertising, Krcb, krcb-fm, krcb-fm radio 91, krcb fm radio 91, petaluma radio players, petalumaradioplayers.com, The Petaluma Radio Players, station promos, on-air promos, on air promos, radio advertising, radio marketing, npr, NPR, national public radio, prairie home companion, lake wobegon days, radio advertising, radio marketing strategy, radio marketing strategies, Fresh Air, This American Life, Undercurrents, 4 Keys to Radio Advertising, Radio Station Marketing in the Digital Age, Radio Advertising Companies, radio station promotion, radio station promotions, buying radio advertising, marketing on radio, how do I market on radio, how much is radio advertising, radio advertising rates, public radio, public radio stations, marketing radio, media mix, television advertising, television advertising rates, commercial radio advertising rates, radio commercials, radio commercials ad agencies, ad agencies radio, ad agencies radio advertising, Krcb, krcb-fm, krcb-fm radio 91, krcb fm radio 91, petaluma radio players, petalumaradioplayers.com, The Petaluma Radio Players, station promos, on-air promos, on air promos, radio advertising, radio marketing, npr, NPR, national public radio, prairie home companion, lake wobegon days, radio advertising, radio marketing strategy, radio marketing strategies, Fresh Air, This American Life, Undercurrents, 4 Keys to Radio Advertising, Radio Station Marketing in the Digital Age, Radio Advertising Companies, radio station promotion, radio station promotions, buying radio advertising, marketing on radio, how do I market on radio, how much is radio advertising, radio advertising rates, public radio, public radio stations, marketing radio, media mix, television advertising, television advertising rates, commercial radio advertising rates, radio commercials, radio commercials ad agencies, ad agencies radio, ad agencies radio advertising, Krcb, krcb-fm, krcb-fm radio 91, krcb fm radio 91, petaluma radio players, petalumaradioplayers.com, The Petaluma Radio Players, station promos, on-air promos, on air promos, radio advertising, radio marketing, npr, NPR, national public radio, prairie home companion, lake wobegon days, radio advertising, radio marketing strategy, radio marketing strategies, Fresh Air, This American Life, Undercurrents, 4 Keys to Radio Advertising, Radio Station Marketing in the Digital Age, Radio Advertising Companies, radio station promotion, radio station promotions, buying radio advertising, marketing on radio, how do I market on radio, how much is radio advertising, radio advertising rates, public radio, public radio stations, marketing radio, media mix, television advertising, television advertising rates, commercial radio advertising rates, radio commercials, radio commercials ad agencies, ad agencies radio, ad agencies radio advertising, Krcb, krcb-fm, krcb-fm radio 91, krcb fm radio 91, petaluma radio players, petalumaradioplayers.com, The Petaluma Radio Players, station promos, on-air promos, on air promos, radio advertising, radio marketing, npr, NPR, national public radio, prairie home companion, lake wobegon days, radio advertising, radio marketing strategy, radio marketing strategies, Fresh Air, This American Life, Undercurrents, 4 Keys to Radio Advertising, Radio Station Marketing in the Digital Age, Radio Advertising Companies, radio station promotion, radio station promotions, buying radio advertising, marketing on radio, how do I market on radio, how much is radio advertising, radio advertising rates, public radio, public radio stations, marketing radio, media mix, television advertising, television advertising rates, commercial radio advertising rates, radio commercials, radio commercials ad agencies, ad agencies radio, ad agencies radio advertising, Krcb, krcb-fm, krcb-fm radio 91, krcb fm radio 91, petaluma radio players, petalumaradioplayers.com, The Petaluma Radio Players, station promos, on-air promos, on air promos, radio advertising, radio marketing, npr, NPR, national public radio, prairie home companion, lake wobegon days, radio advertising, radio marketing strategy, radio marketing strategies, Fresh Air, This American Life, Undercurrents, 4 Keys to Radio Advertising, Radio Station Marketing in the Digital Age, Radio Advertising Companies, radio station promotion, radio station promotions, buying radio advertising, marketing on radio, how do I market on radio, how much is radio advertising, radio advertising rates, public radio, public radio stations, marketing radio, media mix, television advertising, television advertising rates, commercial radio advertising rates, radio commercials, radio commercials ad agencies, ad agencies radio, ad agencies radio advertising, Krcb, krcb-fm, krcb-fm radio 91, krcb fm radio 91, petaluma radio players, petalumaradioplayers.com, The Petaluma Radio Players, station promos, on-air promos, on air promos, radio advertising, radio marketing, npr, NPR, national public radio, prairie home companion, lake wobegon days, radio advertising, radio marketing strategy, radio marketing strategies, Fresh Air, This American Life, Undercurrents, 4 Keys to Radio Advertising, Radio Station Marketing in the Digital Age, Radio Advertising Companies, radio station promotion, radio station promotions, buying radio advertising, marketing on radio, how do I market on radio, how much is radio advertising, radio advertising rates, public radio, public radio stations, marketing radio, media mix, television advertising, television advertising rates, commercial radio advertising rates, radio commercials, radio commercials ad agencies, ad agencies radio, ad agencies radio advertising, Krcb, krcb-fm, krcb-fm radio 91, krcb fm radio 91, petaluma radio players, petalumaradioplayers.com, The Petaluma Radio Players, station promos, on-air promos, on air promos, radio advertising, radio marketing, npr, NPR, national public radio, prairie home companion, lake wobegon days, radio advertising, radio marketing strategy, radio marketing strategies, Fresh Air, This American Life, Undercurrents, 4 Keys to Radio Advertising, Radio Station Marketing in the Digital Age, Radio Advertising Companies, radio station promotion, radio station promotions, buying radio advertising, marketing on radio, how do I market on radio, how much is radio advertising, radio advertising rates, public radio, public radio stations, marketing radio, media mix, television advertising, television advertising rates, commercial radio advertising rates, radio commercials, radio commercials ad agencies, ad agencies radio, ad agencies radio advertising, Krcb, krcb-fm, krcb-fm radio 91, krcb fm radio 91, petaluma radio players, petalumaradioplayers.com, The Petaluma Radio Players, station promos, on-air promos, on air promos, radio advertising, radio marketing, npr, NPR, national public radio, prairie home companion, lake wobegon days, radio advertising, radio marketing strategy, radio marketing strategies, Fresh Air, This American Life, Undercurrents, 4 Keys to Radio Advertising, Radio Station Marketing in the Digital Age, Radio Advertising Companies, radio station promotion, radio station promotions, buying radio advertising, marketing on radio, how do I market on radio, how much is radio advertising, radio advertising rates, public radio, public radio stations, marketing radio, media mix, television advertising, television advertising rates, commercial radio advertising rates, radio commercials, radio commercials ad agencies, ad agencies radio, ad agencies radio advertising, Krcb, krcb-fm, krcb-fm radio 91, krcb fm radio 91, petaluma radio players, petalumaradioplayers.com, The Petaluma Radio Players, station promos, on-air promos, on air promos, radio advertising, radio marketing, npr, NPR, national public radio, prairie home companion, lake wobegon days, radio advertising, radio marketing strategy, radio marketing strategies, Fresh Air, This American Life, Undercurrents, 4 Keys to Radio Advertising, Radio Station Marketing in the Digital Age, Radio Advertising Companies, radio station promotion, radio station promotions, buying radio advertising, marketing on radio, how do I market on radio, how much is radio advertising, radio advertising rates, public radio, public radio stations, marketing radio, media mix, television advertising, television advertising rates, commercial radio advertising rates, radio commercials, radio commercials ad agencies, ad agencies radio, ad agencies radio advertising, Krcb, krcb-fm, krcb-fm radio 91, krcb fm radio 91, petaluma radio players, petalumaradioplayers.com, The Petaluma Radio Players, station promos, on-air promos, on air promos, radio advertising, radio marketing, npr, NPR, national public radio, prairie home companion, lake wobegon days, radio advertising, radio marketing strategy, radio marketing strategies, Fresh Air, This American Life, Undercurrents, 4 Keys to Radio Advertising, Radio Station Marketing in the Digital Age, Radio Advertising Companies, radio station promotion, radio station promotions, buying radio advertising, marketing on radio, how do I market on radio, how much is radio advertising, radio advertising rates, public radio, public radio stations, marketing radio, media mix, television advertising, television advertising rates, commercial radio advertising rates, radio commercials, radio commercials ad agencies, ad agencies radio, ad agencies radio advertising, Krcb, krcb-fm, krcb-fm radio 91, krcb fm radio 91, petaluma radio players, petalumaradioplayers.com, The Petaluma Radio Players, station promos, on-air promos, on air promos, radio advertising, radio marketing, npr, NPR, national public radio, prairie home companion, lake wobegon days, radio advertising, radio marketing strategy, radio marketing strategies, Fresh Air, This American Life, Undercurrents, 4 Keys to Radio Advertising, Radio Station Marketing in the Digital Age, Radio Advertising Companies, radio station promotion, radio station promotions, buying radio advertising, marketing on radio, how do I market on radio, how much is radio advertising, radio advertising rates, public radio, public radio stations, marketing radio, media mix, television advertising, television advertising rates, commercial radio advertising rates, radio commercials, radio commercials ad agencies, ad agencies radio, ad agencies radio advertising, Krcb, krcb-fm, krcb-fm radio 91, krcb fm radio 91, petaluma radio players, petalumaradioplayers.com, The Petaluma Radio Players, station promos, on-air promos, on air promos, radio advertising, radio marketing, npr, NPR, national public radio, prairie home companion, lake wobegon days, radio advertising, radio marketing strategy, radio marketing strategies, Fresh Air, This American Life, Undercurrents, 4 Keys to Radio Advertising, Radio Station Marketing in the Digital Age, Radio Advertising Companies, radio station promotion, radio station promotions, buying radio advertising, marketing on radio, how do I market on radio, how much is radio advertising, radio advertising rates, public radio, public radio stations, marketing radio, media mix, television advertising, television advertising rates, commercial radio advertising rates, radio commercials, radio commercials ad agencies, ad agencies radio, ad agencies radio advertising, Krcb, krcb-fm, krcb-fm radio 91, krcb fm radio 91, petaluma radio players, petalumaradioplayers.com, The Petaluma Radio Players, station promos, on-air promos, on air promos, radio advertising, radio marketing, npr, NPR, national public radio, prairie home companion, lake wobegon days, radio advertising, radio marketing strategy, radio marketing strategies, Fresh Air, This American Life, Undercurrents, 4 Keys to Radio Advertising, Radio Station Marketing in the Digital Age, Radio Advertising Companies, radio station promotion, radio station promotions, buying radio advertising, marketing on radio, how do I market on radio, how much is radio advertising, radio advertising rates, public radio, public radio stations, marketing radio, media mix, television advertising, television advertising rates, commercial radio advertising rates, radio commercials, radio commercials ad agencies, ad agencies radio, ad agencies radio advertising, Krcb, krcb-fm, krcb-fm radio 91, krcb fm radio 91, petaluma radio players, petalumaradioplayers.com, The Petaluma Radio Players, station promos, on-air promos, on air promos, radio advertising, radio marketing, npr, NPR, national public radio, prairie home companion, lake wobegon days, radio advertising, radio marketing strategy, radio marketing strategies, Fresh Air, This American Life, Undercurrents, 4 Keys to Radio Advertising, Radio Station Marketing in the Digital Age, Radio Advertising Companies, radio station promotion, radio station promotions, buying radio advertising, marketing on radio, how do I market on radio, how much is radio advertising, radio advertising rates, public radio, public radio stations, marketing radio, media mix, television advertising, television advertising rates, commercial radio advertising rates, radio commercials, radio commercials ad agencies, ad agencies radio, ad agencies radio advertising, Krcb, krcb-fm, krcb-fm radio 91, krcb fm radio 91, petaluma radio players, petalumaradioplayers.com, The Petaluma Radio Players, station promos, on-air promos, on air promos, radio advertising, radio marketing, npr, NPR, national public radio, prairie home companion, lake wobegon days, radio advertising, radio marketing strategy, radio marketing strategies, Fresh Air, This American Life, Undercurrents, 4 Keys to Radio Advertising, Radio Station Marketing in the Digital Age, Radio Advertising Companies, radio station promotion, radio station promotions, buying radio advertising, marketing on radio, how do I market on radio, how much is radio advertising, radio advertising rates, public radio, public radio stations, marketing radio, media mix, television advertising, television advertising rates, commercial radio advertising rates, radio commercials, radio commercials ad agencies, ad agencies radio, ad agencies radio advertising, Krcb, krcb-fm, krcb-fm radio 91, krcb fm radio 91, petaluma radio players, petalumaradioplayers.com, The Petaluma Radio Players, station promos, on-air promos, on air promos, radio advertising, radio marketing, npr, NPR, national public radio, prairie home companion, lake wobegon days, radio advertising, radio marketing strategy, radio marketing strategies, Fresh Air, This American Life, Undercurrents, 4 Keys to Radio Advertising, Radio Station Marketing in the Digital Age, Radio Advertising Companies, radio station promotion, radio station promotions, buying radio advertising, marketing on radio, how do I market on radio, how much is radio advertising, radio advertising rates, public radio, public radio stations, marketing radio, media mix, television advertising, television advertising rates, commercial radio advertising rates, radio commercials, radio commercials ad agencies, ad agencies radio, ad agencies radio advertising, Krcb, krcb-fm, krcb-fm radio 91, krcb fm radio 91, petaluma radio players, petalumaradioplayers.com, The Petaluma Radio Players, station promos, on-air promos, on air promos, radio advertising, radio marketing, npr, NPR, national public radio, prairie home companion, lake wobegon days, radio advertising, radio marketing strategy, radio marketing strategies, Fresh Air, This American Life, Undercurrents, 4 Keys to Radio Advertising, Radio Station Marketing in the Digital Age, Radio Advertising Companies, radio station promotion, radio station promotions, buying radio advertising, marketing on radio, how do I market on radio, how much is radio advertising, radio advertising rates, public radio, public radio stations, marketing radio, media mix, television advertising, television advertising rates, commercial radio advertising rates, radio commercials, radio commercials ad agencies, ad agencies radio, ad agencies radio advertising, Krcb, krcb-fm, krcb-fm radio 91, krcb fm radio 91, petaluma radio players, petalumaradioplayers.com, The Petaluma Radio Players, station promos, on-air promos, on air promos, radio advertising, radio marketing, npr, NPR, national public radio, prairie home companion, lake wobegon days, radio advertising, radio marketing strategy, radio marketing strategies, Fresh Air, This American Life, Undercurrents, 4 Keys to Radio Advertising, Radio Station Marketing in the Digital Age, Radio Advertising Companies, radio station promotion, radio station promotions, buying radio advertising, marketing on radio, how do I market on radio, how much is radio advertising, radio advertising rates, public radio, public radio stations, marketing radio, media mix, television advertising, television advertising rates, commercial radio advertising rates, radio commercials, radio commercials ad agencies, ad agencies radio, ad agencies radio advertising, Krcb, krcb-fm, krcb-fm radio 91, krcb fm radio 91, petaluma radio players, petalumaradioplayers.com, The Petaluma Radio Players, station promos, on-air promos, on air promos, radio advertising, radio marketing, npr, NPR, national public radio, prairie home companion, lake wobegon days, radio advertising, radio marketing strategy, radio marketing strategies, Fresh Air, This American Life, Undercurrents, 4 Keys to Radio Advertising, Radio Station Marketing in the Digital Age, Radio Advertising Companies, radio station promotion, radio station promotions, buying radio advertising, marketing on radio, how do I market on radio, how much is radio advertising, radio advertising rates, public radio, public radio stations, marketing radio, media mix, television advertising, television advertising rates, commercial radio advertising rates, radio commercials, radio commercials ad agencies, ad agencies radio, ad agencies radio advertising, Krcb, krcb-fm, krcb-fm radio 91, krcb fm radio 91, petaluma radio players, petalumaradioplayers.com, The Petaluma Radio Players, station promos, on-air promos, on air promos, radio advertising, radio marketing, npr, NPR, national public radio, prairie home companion, lake wobegon days, radio advertising, radio marketing strategy, radio marketing strategies, Fresh Air, This American Life, Undercurrents, 4 Keys to Radio Advertising, Radio Station Marketing in the Digital Age, Radio Advertising Companies, radio station promotion, radio station promotions, buying radio advertising, marketing on radio, how do I market on radio, how much is radio advertising, radio advertising rates, public radio, public radio stations, marketing radio, media mix, television advertising, television advertising rates, commercial radio advertising rates, radio commercials, radio commercials ad agencies, ad agencies radio, ad agencies radio advertising, Krcb, krcb-fm, krcb-fm radio 91, krcb fm radio 91, petaluma radio players, petalumaradioplayers.com, The Petaluma Radio Players, station promos, on-air promos, on air promos, radio advertising, radio marketing, npr, NPR, national public radio, prairie home companion, lake wobegon days, radio advertising, radio marketing strategy, radio marketing strategies, Fresh Air, This American Life, Undercurrents, 4 Keys to Radio Advertising, Radio Station Marketing in the Digital Age, Radio Advertising Companies, radio station promotion, radio station promotions, buying radio advertising, marketing on radio, how do I market on radio, how much is radio advertising, radio advertising rates, public radio, public radio stations, marketing radio, media mix, television advertising, television advertising rates, commercial radio advertising rates, radio commercials, radio commercials ad agencies, ad agencies radio, ad agencies radio advertising, Krcb, krcb-fm, krcb-fm radio 91, krcb fm radio 91, petaluma radio players, petalumaradioplayers.com, The Petaluma Radio Players, station promos, on-air promos, on air promos, radio advertising, radio marketing, npr, NPR, national public radio, prairie home companion, lake wobegon days, radio advertising, radio marketing strategy, radio marketing strategies, Fresh Air, This American Life, Undercurrents, 4 Keys to Radio Advertising, Radio Station Marketing in the Digital Age, Radio Advertising Companies, radio station promotion, radio station promotions, buying radio advertising, marketing on radio, how do I market on radio, how much is radio advertising, radio advertising rates, public radio, public radio stations, marketing radio, media mix, television advertising, television advertising rates, commercial radio advertising rates, radio commercials, radio commercials ad agencies, ad agencies radio, ad agencies radio advertising, Krcb, krcb-fm, krcb-fm radio 91, krcb fm radio 91, petaluma radio players, petalumaradioplayers.com, The Petaluma Radio Players, station promos, on-air promos, on air promos, radio advertising, radio marketing, npr, NPR, national public radio, prairie home companion, lake wobegon days, radio advertising, radio marketing strategy, radio marketing strategies, Fresh Air, This American Life, Undercurrents, 4 Keys to Radio Advertising, Radio Station Marketing in the Digital Age, Radio Advertising Companies, radio station promotion, radio station promotions, buying radio advertising, marketing on radio, how do I market on radio, how much is radio advertising, radio advertising rates, public radio, public radio stations, marketing radio, media mix, television advertising, television advertising rates, commercial radio advertising rates, radio commercials, radio commercials ad agencies, ad agencies radio, ad agencies radio advertising, Krcb, krcb-fm, krcb-fm radio 91, krcb fm radio 91, petaluma radio players, petalumaradioplayers.com, The Petaluma Radio Players, station promos, on-air promos, on air promos, radio advertising, radio marketing, npr, NPR, national public radio, prairie home companion, lake wobegon days, radio advertising, radio marketing strategy, radio marketing strategies, Fresh Air, This American Life, Undercurrents, 4 Keys to Radio Advertising, Radio Station Marketing in the Digital Age, Radio Advertising Companies, radio station promotion, radio station promotions, buying radio advertising, marketing on radio, how do I market on radio, how much is radio advertising, radio advertising rates, public radio, public radio stations, marketing radio, media mix, television advertising, television advertising rates, commercial radio advertising rates, radio commercials, radio commercials ad agencies, ad agencies radio, ad agencies radio advertising, Krcb, krcb-fm, krcb-fm radio 91, krcb fm radio 91, petaluma radio players, petalumaradioplayers.com, The Petaluma Radio Players, station promos, on-air promos, on air promos, radio advertising, radio marketing, npr, NPR, national public radio, prairie home companion, lake wobegon days, radio advertising, radio marketing strategy, radio marketing strategies, Fresh Air, This American Life, Undercurrents, 4 Keys to Radio Advertising, Radio Station Marketing in the Digital Age, Radio Advertising Companies, radio station promotion, radio station promotions, buying radio advertising, marketing on radio, how do I market on radio, how much is radio advertising, radio advertising rates, public radio, public radio stations, marketing radio, media mix, television advertising, television advertising rates, commercial radio advertising rates, radio commercials, radio commercials ad agencies, ad agencies radio, ad agencies radio advertising, Krcb, krcb-fm, krcb-fm radio 91, krcb fm radio 91, petaluma radio players, petalumaradioplayers.com, The Petaluma Radio Players, station promos, on-air promos, on air promos, radio advertising, radio marketing, npr, NPR, national public radio, prairie home companion, lake wobegon days, radio advertising, radio marketing strategy, radio marketing strategies, Fresh Air, This American Life, Undercurrents, 4 Keys to Radio Advertising, Radio Station Marketing in the Digital Age, Radio Advertising Companies, radio station promotion, radio station promotions, buying radio advertising, marketing on radio, how do I market on radio, how much is radio advertising, radio advertising rates, public radio, public radio stations, marketing radio, media mix, television advertising, television advertising rates, commercial radio advertising rates, radio commercials, radio commercials ad agencies, ad agencies radio, ad agencies radio advertising, 

Holmes for the Holidays, holmesfortheholidays, Sherlock holmes, petaluma radio players, petalumaradioplayers, holmesfortheholidays.com, holmesfortheholidays.net, doctor Watson, doctor john Watson, Sherlock holmes mysteries, sir Arthur conan doyle, it's elementary, Sherlock holmes, Sherlock holmes, holmes, petalumaradioplayers, petalumaradioplayers.com, Watson, vince stadon, playwright vince stadon, hotel petaluma, hotelpetaluma.com, radio theater, radio theatre, vintage radio shows, classic radio dramas, famous radio shows, vintage radios, cabinet radios, 1940s radio, 1930s radio, radio shows, old time radio shows, classic radio dramas, noir dramas, detective radio plays, radio plays, detective stories, westerns, antique radios, antique radio repair, antique radios, antiqueradios.com, radio restoration, old radio repair, early radios, history of radio, Marconi, old radio broadcasts, vintage radio broadcasts, famous radio plays, famous radio dramas, 

Holmes for the Holidays, holmesfortheholidays, Sherlock holmes, petaluma radio players, petalumaradioplayers, holmesfortheholidays.com, holmesfortheholidays.net, doctor Watson, doctor john Watson, Sherlock holmes mysteries, sir Arthur conan doyle, it's elementary, Sherlock holmes, Sherlock holmes, holmes, petalumaradioplayers, petalumaradioplayers.com, Watson, vince stadon, playwright vince stadon, hotel petaluma, hotelpetaluma.com, radio theater, radio theatre, vintage radio shows, classic radio dramas, famous radio shows, vintage radios, cabinet radios, 1940s radio, 1930s radio, radio shows, old time radio shows, classic radio dramas, noir dramas, detective radio plays, radio plays, detective stories, westerns, antique radios, antique radio repair, antique radios, antiqueradios.com, radio restoration, old radio repair, early radios, history of radio, Marconi, old radio broadcasts, vintage radio broadcasts, famous radio plays, famous radio dramas, 

Holmes for the Holidays, holmesfortheholidays, Sherlock holmes, petaluma radio players, petalumaradioplayers, holmesfortheholidays.com, holmesfortheholidays.net, doctor Watson, doctor john Watson, Sherlock holmes mysteries, sir Arthur conan doyle, it's elementary, Sherlock holmes, Sherlock holmes, holmes, petalumaradioplayers, petalumaradioplayers.com, Watson, vince stadon, playwright vince stadon, hotel petaluma, hotelpetaluma.com, radio theater, radio theatre, vintage radio shows, classic radio dramas, famous radio shows, vintage radios, cabinet radios, 1940s radio, 1930s radio, radio shows, old time radio shows, classic radio dramas, noir dramas, detective radio plays, radio plays, detective stories, westerns, antique radios, antique radio repair, antique radios, antiqueradios.com, radio restoration, old radio repair, early radios, history of radio, Marconi, old radio broadcasts, vintage radio broadcasts, famous radio plays, famous radio dramas, 

Holmes for the Holidays, holmesfortheholidays, Sherlock holmes, petaluma radio players, petalumaradioplayers, holmesfortheholidays.com, holmesfortheholidays.net, doctor Watson, doctor john Watson, Sherlock holmes mysteries, sir Arthur conan doyle, it's elementary, Sherlock holmes, Sherlock holmes, holmes, petalumaradioplayers, petalumaradioplayers.com, Watson, vince stadon, playwright vince stadon, hotel petaluma, hotelpetaluma.com, radio theater, radio theatre, vintage radio shows, classic radio dramas, famous radio shows, vintage radios, cabinet radios, 1940s radio, 1930s radio, radio shows, old time radio shows, classic radio dramas, noir dramas, detective radio plays, radio plays, detective stories, westerns, antique radios, antique radio repair, antique radios, antiqueradios.com, radio restoration, old radio repair, early radios, history of radio, Marconi, old radio broadcasts, vintage radio broadcasts, famous radio plays, famous radio dramas, 

Holmes for the Holidays, holmesfortheholidays, Sherlock holmes, petaluma radio players, petalumaradioplayers, holmesfortheholidays.com, holmesfortheholidays.net, doctor Watson, doctor john Watson, Sherlock holmes mysteries, sir Arthur conan doyle, it's elementary, Sherlock holmes, Sherlock holmes, holmes, petalumaradioplayers, petalumaradioplayers.com, Watson, vince stadon, playwright vince stadon, hotel petaluma, hotelpetaluma.com, radio theater, radio theatre, vintage radio shows, classic radio dramas, famous radio shows, vintage radios, cabinet radios, 1940s radio, 1930s radio, radio shows, old time radio shows, classic radio dramas, noir dramas, detective radio plays, radio plays, detective stories, westerns, antique radios, antique radio repair, antique radios, antiqueradios.com, radio restoration, old radio repair, early radios, history of radio, Marconi, old radio broadcasts, vintage radio broadcasts, famous radio plays, famous radio dramas, 

Holmes for the Holidays, holmesfortheholidays, Sherlock holmes, petaluma radio players, petalumaradioplayers, holmesfortheholidays.com, holmesfortheholidays.net, doctor Watson, doctor john Watson, Sherlock holmes mysteries, sir Arthur conan doyle, it's elementary, Sherlock holmes, Sherlock holmes, holmes, petalumaradioplayers, petalumaradioplayers.com, Watson, vince stadon, playwright vince stadon, hotel petaluma, hotelpetaluma.com, radio theater, radio theatre, vintage radio shows, classic radio dramas, famous radio shows, vintage radios, cabinet radios, 1940s radio, 1930s radio, radio shows, old time radio shows, classic radio dramas, noir dramas, detective radio plays, radio plays, detective stories, westerns, antique radios, antique radio repair, antique radios, antiqueradios.com, radio restoration, old radio repair, early radios, history of radio, Marconi, old radio broadcasts, vintage radio broadcasts, famous radio plays, famous radio dramas, 

Holmes for the Holidays, holmesfortheholidays, Sherlock holmes, petaluma radio players, petalumaradioplayers, holmesfortheholidays.com, holmesfortheholidays.net, doctor Watson, doctor john Watson, Sherlock holmes mysteries, sir Arthur conan doyle, it's elementary, Sherlock holmes, Sherlock holmes, holmes, petalumaradioplayers, petalumaradioplayers.com, Watson, vince stadon, playwright vince stadon, hotel petaluma, hotelpetaluma.com, radio theater, radio theatre, vintage radio shows, classic radio dramas, famous radio shows, vintage radios, cabinet radios, 1940s radio, 1930s radio, radio shows, old time radio shows, classic radio dramas, noir dramas, detective radio plays, radio plays, detective stories, westerns, antique radios, antique radio repair, antique radios, antiqueradios.com, radio restoration, old radio repair, early radios, history of radio, Marconi, old radio broadcasts, vintage radio broadcasts, famous radio plays, famous radio dramas, 

Holmes for the Holidays, holmesfortheholidays, Sherlock holmes, petaluma radio players, petalumaradioplayers, holmesfortheholidays.com, holmesfortheholidays.net, doctor Watson, doctor john Watson, Sherlock holmes mysteries, sir Arthur conan doyle, it's elementary, Sherlock holmes, Sherlock holmes, holmes, petalumaradioplayers, petalumaradioplayers.com, Watson, vince stadon, playwright vince stadon, hotel petaluma, hotelpetaluma.com, radio theater, radio theatre, vintage radio shows, classic radio dramas, famous radio shows, vintage radios, cabinet radios, 1940s radio, 1930s radio, radio shows, old time radio shows, classic radio dramas, noir dramas, detective radio plays, radio plays, detective stories, westerns, antique radios, antique radio repair, antique radios, antiqueradios.com, radio restoration, old radio repair, early radios, history of radio, Marconi, old radio broadcasts, vintage radio broadcasts, famous radio plays, famous radio dramas, 

Holmes for the Holidays, holmesfortheholidays, Sherlock holmes, petaluma radio players, petalumaradioplayers, holmesfortheholidays.com, holmesfortheholidays.net, doctor Watson, doctor john Watson, Sherlock holmes mysteries, sir Arthur conan doyle, it's elementary, Sherlock holmes, Sherlock holmes, holmes, petalumaradioplayers, petalumaradioplayers.com, Watson, vince stadon, playwright vince stadon, hotel petaluma, hotelpetaluma.com, radio theater, radio theatre, vintage radio shows, classic radio dramas, famous radio shows, vintage radios, cabinet radios, 1940s radio, 1930s radio, radio shows, old time radio shows, classic radio dramas, noir dramas, detective radio plays, radio plays, detective stories, westerns, antique radios, antique radio repair, antique radios, antiqueradios.com, radio restoration, old radio repair, early radios, history of radio, Marconi, old radio broadcasts, vintage radio broadcasts, famous radio plays, famous radio dramas, 

Holmes for the Holidays, holmesfortheholidays, Sherlock holmes, petaluma radio players, petalumaradioplayers, holmesfortheholidays.com, holmesfortheholidays.net, doctor Watson, doctor john Watson, Sherlock holmes mysteries, sir Arthur conan doyle, it's elementary, Sherlock holmes, Sherlock holmes, holmes, petalumaradioplayers, petalumaradioplayers.com, Watson, vince stadon, playwright vince stadon, hotel petaluma, hotelpetaluma.com, radio theater, radio theatre, vintage radio shows, classic radio dramas, famous radio shows, vintage radios, cabinet radios, 1940s radio, 1930s radio, radio shows, old time radio shows, classic radio dramas, noir dramas, detective radio plays, radio plays, detective stories, westerns, antique radios, antique radio repair, antique radios, antiqueradios.com, radio restoration, old radio repair, early radios, history of radio, Marconi, old radio broadcasts, vintage radio broadcasts, famous radio plays, famous radio dramas, 

Holmes for the Holidays, holmesfortheholidays, Sherlock holmes, petaluma radio players, petalumaradioplayers, holmesfortheholidays.com, holmesfortheholidays.net, doctor Watson, doctor john Watson, Sherlock holmes mysteries, sir Arthur conan doyle, it's elementary, Sherlock holmes, Sherlock holmes, holmes, petalumaradioplayers, petalumaradioplayers.com, Watson, vince stadon, playwright vince stadon, hotel petaluma, hotelpetaluma.com, radio theater, radio theatre, vintage radio shows, classic radio dramas, famous radio shows, vintage radios, cabinet radios, 1940s radio, 1930s radio, radio shows, old time radio shows, classic radio dramas, noir dramas, detective radio plays, radio plays, detective stories, westerns, antique radios, antique radio repair, antique radios, antiqueradios.com, radio restoration, old radio repair, early radios, history of radio, Marconi, old radio broadcasts, vintage radio broadcasts, famous radio plays, famous radio dramas, 

Holmes for the Holidays, holmesfortheholidays, Sherlock holmes, petaluma radio players, petalumaradioplayers, holmesfortheholidays.com, holmesfortheholidays.net, doctor Watson, doctor john Watson, Sherlock holmes mysteries, sir Arthur conan doyle, it's elementary, Sherlock holmes, Sherlock holmes, holmes, petalumaradioplayers, petalumaradioplayers.com, Watson, vince stadon, playwright vince stadon, hotel petaluma, hotelpetaluma.com, radio theater, radio theatre, vintage radio shows, classic radio dramas, famous radio shows, vintage radios, cabinet radios, 1940s radio, 1930s radio, radio shows, old time radio shows, classic radio dramas, noir dramas, detective radio plays, radio plays, detective stories, westerns, antique radios, antique radio repair, antique radios, antiqueradios.com, radio restoration, old radio repair, early radios, history of radio, Marconi, old radio broadcasts, vintage radio broadcasts, famous radio plays, famous radio dramas, 

Holmes for the Holidays, holmesfortheholidays, Sherlock holmes, petaluma radio players, petalumaradioplayers, holmesfortheholidays.com, holmesfortheholidays.net, doctor Watson, doctor john Watson, Sherlock holmes mysteries, sir Arthur conan doyle, it's elementary, Sherlock holmes, Sherlock holmes, holmes, petalumaradioplayers, petalumaradioplayers.com, Watson, vince stadon, playwright vince stadon, hotel petaluma, hotelpetaluma.com, radio theater, radio theatre, vintage radio shows, classic radio dramas, famous radio shows, vintage radios, cabinet radios, 1940s radio, 1930s radio, radio shows, old time radio shows, classic radio dramas, noir dramas, detective radio plays, radio plays, detective stories, westerns, antique radios, antique radio repair, antique radios, antiqueradios.com, radio restoration, old radio repair, early radios, history of radio, Marconi, old radio broadcasts, vintage radio broadcasts, famous radio plays, famous radio dramas, 

Holmes for the Holidays, holmesfortheholidays, Sherlock holmes, petaluma radio players, petalumaradioplayers, holmesfortheholidays.com, holmesfortheholidays.net, doctor Watson, doctor john Watson, Sherlock holmes mysteries, sir Arthur conan doyle, it's elementary, Sherlock holmes, Sherlock holmes, holmes, petalumaradioplayers, petalumaradioplayers.com, Watson, vince stadon, playwright vince stadon, hotel petaluma, hotelpetaluma.com, radio theater, radio theatre, vintage radio shows, classic radio dramas, famous radio shows, vintage radios, cabinet radios, 1940s radio, 1930s radio, radio shows, old time radio shows, classic radio dramas, noir dramas, detective radio plays, radio plays, detective stories, westerns, antique radios, antique radio repair, antique radios, antiqueradios.com, radio restoration, old radio repair, early radios, history of radio, Marconi, old radio broadcasts, vintage radio broadcasts, famous radio plays, famous radio dramas, 

Holmes for the Holidays, holmesfortheholidays, Sherlock holmes, petaluma radio players, petalumaradioplayers, holmesfortheholidays.com, holmesfortheholidays.net, doctor Watson, doctor john Watson, Sherlock holmes mysteries, sir Arthur conan doyle, it's elementary, Sherlock holmes, Sherlock holmes, holmes, petalumaradioplayers, petalumaradioplayers.com, Watson, vince stadon, playwright vince stadon, hotel petaluma, hotelpetaluma.com, radio theater, radio theatre, vintage radio shows, classic radio dramas, famous radio shows, vintage radios, cabinet radios, 1940s radio, 1930s radio, radio shows, old time radio shows, classic radio dramas, noir dramas, detective radio plays, radio plays, detective stories, westerns, antique radios, antique radio repair, antique radios, antiqueradios.com, radio restoration, old radio repair, early radios, history of radio, Marconi, old radio broadcasts, vintage radio broadcasts, famous radio plays, famous radio dramas, 

Holmes for the Holidays, holmesfortheholidays, Sherlock holmes, petaluma radio players, petalumaradioplayers, holmesfortheholidays.com, holmesfortheholidays.net, doctor Watson, doctor john Watson, Sherlock holmes mysteries, sir Arthur conan doyle, it's elementary, Sherlock holmes, Sherlock holmes, holmes, petalumaradioplayers, petalumaradioplayers.com, Watson, vince stadon, playwright vince stadon, hotel petaluma, hotelpetaluma.com, radio theater, radio theatre, vintage radio shows, classic radio dramas, famous radio shows, vintage radios, cabinet radios, 1940s radio, 1930s radio, radio shows, old time radio shows, classic radio dramas, noir dramas, detective radio plays, radio plays, detective stories, westerns, antique radios, antique radio repair, antique radios, antiqueradios.com, radio restoration, old radio repair, early radios, history of radio, Marconi, old radio broadcasts, vintage radio broadcasts, famous radio plays, famous radio dramas, 

Holmes for the Holidays, holmesfortheholidays, Sherlock holmes, petaluma radio players, petalumaradioplayers, holmesfortheholidays.com, holmesfortheholidays.net, doctor Watson, doctor john Watson, Sherlock holmes mysteries, sir Arthur conan doyle, it's elementary, Sherlock holmes, Sherlock holmes, holmes, petalumaradioplayers, petalumaradioplayers.com, Watson, vince stadon, playwright vince stadon, hotel petaluma, hotelpetaluma.com, radio theater, radio theatre, vintage radio shows, classic radio dramas, famous radio shows, vintage radios, cabinet radios, 1940s radio, 1930s radio, radio shows, old time radio shows, classic radio dramas, noir dramas, detective radio plays, radio plays, detective stories, westerns, antique radios, antique radio repair, antique radios, antiqueradios.com, radio restoration, old radio repair, early radios, history of radio, Marconi, old radio broadcasts, vintage radio broadcasts, famous radio plays, famous radio dramas, 

Holmes for the Holidays, holmesfortheholidays, Sherlock holmes, petaluma radio players, petalumaradioplayers, holmesfortheholidays.com, holmesfortheholidays.net, doctor Watson, doctor john Watson, Sherlock holmes mysteries, sir Arthur conan doyle, it's elementary, Sherlock holmes, Sherlock holmes, holmes, petalumaradioplayers, petalumaradioplayers.com, Watson, vince stadon, playwright vince stadon, hotel petaluma, hotelpetaluma.com, radio theater, radio theatre, vintage radio shows, classic radio dramas, famous radio shows, vintage radios, cabinet radios, 1940s radio, 1930s radio, radio shows, old time radio shows, classic radio dramas, noir dramas, detective radio plays, radio plays, detective stories, westerns, antique radios, antique radio repair, antique radios, antiqueradios.com, radio restoration, old radio repair, early radios, history of radio, Marconi, old radio broadcasts, vintage radio broadcasts, famous radio plays, famous radio dramas, 

Holmes for the Holidays, holmesfortheholidays, Sherlock holmes, petaluma radio players, petalumaradioplayers, holmesfortheholidays.com, holmesfortheholidays.net, doctor Watson, doctor john Watson, Sherlock holmes mysteries, sir Arthur conan doyle, it's elementary, Sherlock holmes, Sherlock holmes, holmes, petalumaradioplayers, petalumaradioplayers.com, Watson, vince stadon, playwright vince stadon, hotel petaluma, hotelpetaluma.com, radio theater, radio theatre, vintage radio shows, classic radio dramas, famous radio shows, vintage radios, cabinet radios, 1940s radio, 1930s radio, radio shows, old time radio shows, classic radio dramas, noir dramas, detective radio plays, radio plays, detective stories, westerns, antique radios, antique radio repair, antique radios, antiqueradios.com, radio restoration, old radio repair, early radios, history of radio, Marconi, old radio broadcasts, vintage radio broadcasts, famous radio plays, famous radio dramas, 

Holmes for the Holidays, holmesfortheholidays, Sherlock holmes, petaluma radio players, petalumaradioplayers, holmesfortheholidays.com, holmesfortheholidays.net, doctor Watson, doctor john Watson, Sherlock holmes mysteries, sir Arthur conan doyle, it's elementary, Sherlock holmes, Sherlock holmes, holmes, petalumaradioplayers, petalumaradioplayers.com, Watson, vince stadon, playwright vince stadon, hotel petaluma, hotelpetaluma.com, radio theater, radio theatre, vintage radio shows, classic radio dramas, famous radio shows, vintage radios, cabinet radios, 1940s radio, 1930s radio, radio shows, old time radio shows, classic radio dramas, noir dramas, detective radio plays, radio plays, detective stories, westerns, antique radios, antique radio repair, antique radios, antiqueradios.com, radio restoration, old radio repair, early radios, history of radio, Marconi, old radio broadcasts, vintage radio broadcasts, famous radio plays, famous radio dramas, 

Holmes for the Holidays, holmesfortheholidays, Sherlock holmes, petaluma radio players, petalumaradioplayers, holmesfortheholidays.com, holmesfortheholidays.net, doctor Watson, doctor john Watson, Sherlock holmes mysteries, sir Arthur conan doyle, it's elementary, Sherlock holmes, Sherlock holmes, holmes, petalumaradioplayers, petalumaradioplayers.com, Watson, vince stadon, playwright vince stadon, hotel petaluma, hotelpetaluma.com, radio theater, radio theatre, vintage radio shows, classic radio dramas, famous radio shows, vintage radios, cabinet radios, 1940s radio, 1930s radio, radio shows, old time radio shows, classic radio dramas, noir dramas, detective radio plays, radio plays, detective stories, westerns, antique radios, antique radio repair, antique radios, antiqueradios.com, radio restoration, old radio repair, early radios, history of radio, Marconi, old radio broadcasts, vintage radio broadcasts, famous radio plays, famous radio dramas, 

Holmes for the Holidays, holmesfortheholidays, Sherlock holmes, petaluma radio players, petalumaradioplayers, holmesfortheholidays.com, holmesfortheholidays.net, doctor Watson, doctor john Watson, Sherlock holmes mysteries, sir Arthur conan doyle, it's elementary, Sherlock holmes, Sherlock holmes, holmes, petalumaradioplayers, petalumaradioplayers.com, Watson, vince stadon, playwright vince stadon, hotel petaluma, hotelpetaluma.com, radio theater, radio theatre, vintage radio shows, classic radio dramas, famous radio shows, vintage radios, cabinet radios, 1940s radio, 1930s radio, radio shows, old time radio shows, classic radio dramas, noir dramas, detective radio plays, radio plays, detective stories, westerns, antique radios, antique radio repair, antique radios, antiqueradios.com, radio restoration, old radio repair, early radios, history of radio, Marconi, old radio broadcasts, vintage radio broadcasts, famous radio plays, famous radio dramas, 

Holmes for the Holidays, holmesfortheholidays, Sherlock holmes, petaluma radio players, petalumaradioplayers, holmesfortheholidays.com, holmesfortheholidays.net, doctor Watson, doctor john Watson, Sherlock holmes mysteries, sir Arthur conan doyle, it's elementary, Sherlock holmes, Sherlock holmes, holmes, petalumaradioplayers, petalumaradioplayers.com, Watson, vince stadon, playwright vince stadon, hotel petaluma, hotelpetaluma.com, radio theater, radio theatre, vintage radio shows, classic radio dramas, famous radio shows, vintage radios, cabinet radios, 1940s radio, 1930s radio, radio shows, old time radio shows, classic radio dramas, noir dramas, detective radio plays, radio plays, detective stories, westerns, antique radios, antique radio repair, antique radios, antiqueradios.com, radio restoration, old radio repair, early radios, history of radio, Marconi, old radio broadcasts, vintage radio broadcasts, famous radio plays, famous radio dramas, 

Holmes for the Holidays, holmesfortheholidays, Sherlock holmes, petaluma radio players, petalumaradioplayers, holmesfortheholidays.com, holmesfortheholidays.net, doctor Watson, doctor john Watson, Sherlock holmes mysteries, sir Arthur conan doyle, it's elementary, Sherlock holmes, Sherlock holmes, holmes, petalumaradioplayers, petalumaradioplayers.com, Watson, vince stadon, playwright vince stadon, hotel petaluma, hotelpetaluma.com, radio theater, radio theatre, vintage radio shows, classic radio dramas, famous radio shows, vintage radios, cabinet radios, 1940s radio, 1930s radio, radio shows, old time radio shows, classic radio dramas, noir dramas, detective radio plays, radio plays, detective stories, westerns, antique radios, antique radio repair, antique radios, antiqueradios.com, radio restoration, old radio repair, early radios, history of radio, Marconi, old radio broadcasts, vintage radio broadcasts, famous radio plays, famous radio dramas, 

Holmes for the Holidays, holmesfortheholidays, Sherlock holmes, petaluma radio players, petalumaradioplayers, holmesfortheholidays.com, holmesfortheholidays.net, doctor Watson, doctor john Watson, Sherlock holmes mysteries, sir Arthur conan doyle, it's elementary, Sherlock holmes, Sherlock holmes, holmes, petalumaradioplayers, petalumaradioplayers.com, Watson, vince stadon, playwright vince stadon, hotel petaluma, hotelpetaluma.com, radio theater, radio theatre, vintage radio shows, classic radio dramas, famous radio shows, vintage radios, cabinet radios, 1940s radio, 1930s radio, radio shows, old time radio shows, classic radio dramas, noir dramas, detective radio plays, radio plays, detective stories, westerns, antique radios, antique radio repair, antique radios, antiqueradios.com, radio restoration, old radio repair, early radios, history of radio, Marconi, old radio broadcasts, vintage radio broadcasts, famous radio plays, famous radio dramas, 

Holmes for the Holidays, holmesfortheholidays, Sherlock holmes, petaluma radio players, petalumaradioplayers, holmesfortheholidays.com, holmesfortheholidays.net, doctor Watson, doctor john Watson, Sherlock holmes mysteries, sir Arthur conan doyle, it's elementary, Sherlock holmes, Sherlock holmes, holmes, petalumaradioplayers, petalumaradioplayers.com, Watson, vince stadon, playwright vince stadon, hotel petaluma, hotelpetaluma.com, radio theater, radio theatre, vintage radio shows, classic radio dramas, famous radio shows, vintage radios, cabinet radios, 1940s radio, 1930s radio, radio shows, old time radio shows, classic radio dramas, noir dramas, detective radio plays, radio plays, detective stories, westerns, antique radios, antique radio repair, antique radios, antiqueradios.com, radio restoration, old radio repair, early radios, history of radio, Marconi, old radio broadcasts, vintage radio broadcasts, famous radio plays, famous radio dramas, 

Holmes for the Holidays, holmesfortheholidays, Sherlock holmes, petaluma radio players, petalumaradioplayers, holmesfortheholidays.com, holmesfortheholidays.net, doctor Watson, doctor john Watson, Sherlock holmes mysteries, sir Arthur conan doyle, it's elementary, Sherlock holmes, Sherlock holmes, holmes, petalumaradioplayers, petalumaradioplayers.com, Watson, vince stadon, playwright vince stadon, hotel petaluma, hotelpetaluma.com, radio theater, radio theatre, vintage radio shows, classic radio dramas, famous radio shows, vintage radios, cabinet radios, 1940s radio, 1930s radio, radio shows, old time radio shows, classic radio dramas, noir dramas, detective radio plays, radio plays, detective stories, westerns, antique radios, antique radio repair, antique radios, antiqueradios.com, radio restoration, old radio repair, early radios, history of radio, Marconi, old radio broadcasts, vintage radio broadcasts, famous radio plays, famous radio dramas, 

Holmes for the Holidays, holmesfortheholidays, Sherlock holmes, petaluma radio players, petalumaradioplayers, holmesfortheholidays.com, holmesfortheholidays.net, doctor Watson, doctor john Watson, Sherlock holmes mysteries, sir Arthur conan doyle, it's elementary, Sherlock holmes, Sherlock holmes, holmes, petalumaradioplayers, petalumaradioplayers.com, Watson, vince stadon, playwright vince stadon, hotel petaluma, hotelpetaluma.com, radio theater, radio theatre, vintage radio shows, classic radio dramas, famous radio shows, vintage radios, cabinet radios, 1940s radio, 1930s radio, radio shows, old time radio shows, classic radio dramas, noir dramas, detective radio plays, radio plays, detective stories, westerns, antique radios, antique radio repair, antique radios, antiqueradios.com, radio restoration, old radio repair, early radios, history of radio, Marconi, old radio broadcasts, vintage radio broadcasts, famous radio plays, famous radio dramas, 

Holmes for the Holidays, holmesfortheholidays, Sherlock holmes, petaluma radio players, petalumaradioplayers, holmesfortheholidays.com, holmesfortheholidays.net, doctor Watson, doctor john Watson, Sherlock holmes mysteries, sir Arthur conan doyle, it's elementary, Sherlock holmes, Sherlock holmes, holmes, petalumaradioplayers, petalumaradioplayers.com, Watson, vince stadon, playwright vince stadon, hotel petaluma, hotelpetaluma.com, radio theater, radio theatre, vintage radio shows, classic radio dramas, famous radio shows, vintage radios, cabinet radios, 1940s radio, 1930s radio, radio shows, old time radio shows, classic radio dramas, noir dramas, detective radio plays, radio plays, detective stories, westerns, antique radios, antique radio repair, antique radios, antiqueradios.com, radio restoration, old radio repair, early radios, history of radio, Marconi, old radio broadcasts, vintage radio broadcasts, famous radio plays, famous radio dramas, 

Holmes for the Holidays, holmesfortheholidays, Sherlock holmes, petaluma radio players, petalumaradioplayers, holmesfortheholidays.com, holmesfortheholidays.net, doctor Watson, doctor john Watson, Sherlock holmes mysteries, sir Arthur conan doyle, it's elementary, Sherlock holmes, Sherlock holmes, holmes, petalumaradioplayers, petalumaradioplayers.com, Watson, vince stadon, playwright vince stadon, hotel petaluma, hotelpetaluma.com, radio theater, radio theatre, vintage radio shows, classic radio dramas, famous radio shows, vintage radios, cabinet radios, 1940s radio, 1930s radio, radio shows, old time radio shows, classic radio dramas, noir dramas, detective radio plays, radio plays, detective stories, westerns, antique radios, antique radio repair, antique radios, antiqueradios.com, radio restoration, old radio repair, early radios, history of radio, Marconi, old radio broadcasts, vintage radio broadcasts, famous radio plays, famous radio dramas, 

Holmes for the Holidays, holmesfortheholidays, Sherlock holmes, petaluma radio players, petalumaradioplayers, holmesfortheholidays.com, holmesfortheholidays.net, doctor Watson, doctor john Watson, Sherlock holmes mysteries, sir Arthur conan doyle, it's elementary, Sherlock holmes, Sherlock holmes, holmes, petalumaradioplayers, petalumaradioplayers.com, Watson, vince stadon, playwright vince stadon, hotel petaluma, hotelpetaluma.com, radio theater, radio theatre, vintage radio shows, classic radio dramas, famous radio shows, vintage radios, cabinet radios, 1940s radio, 1930s radio, radio shows, old time radio shows, classic radio dramas, noir dramas, detective radio plays, radio plays, detective stories, westerns, antique radios, antique radio repair, antique radios, antiqueradios.com, radio restoration, old radio repair, early radios, history of radio, Marconi, old radio broadcasts, vintage radio broadcasts, famous radio plays, famous radio dramas, 

Holmes for the Holidays, holmesfortheholidays, Sherlock holmes, petaluma radio players, petalumaradioplayers, holmesfortheholidays.com, holmesfortheholidays.net, doctor Watson, doctor john Watson, Sherlock holmes mysteries, sir Arthur conan doyle, it's elementary, Sherlock holmes, Sherlock holmes, holmes, petalumaradioplayers, petalumaradioplayers.com, Watson, vince stadon, playwright vince stadon, hotel petaluma, hotelpetaluma.com, radio theater, radio theatre, vintage radio shows, classic radio dramas, famous radio shows, vintage radios, cabinet radios, 1940s radio, 1930s radio, radio shows, old time radio shows, classic radio dramas, noir dramas, detective radio plays, radio plays, detective stories, westerns, antique radios, antique radio repair, antique radios, antiqueradios.com, radio restoration, old radio repair, early radios, history of radio, Marconi, old radio broadcasts, vintage radio broadcasts, famous radio plays, famous radio dramas, 

Holmes for the Holidays, holmesfortheholidays, Sherlock holmes, petaluma radio players, petalumaradioplayers, holmesfortheholidays.com, holmesfortheholidays.net, doctor Watson, doctor john Watson, Sherlock holmes mysteries, sir Arthur conan doyle, it's elementary, Sherlock holmes, Sherlock holmes, holmes, petalumaradioplayers, petalumaradioplayers.com, Watson, vince stadon, playwright vince stadon, hotel petaluma, hotelpetaluma.com, radio theater, radio theatre, vintage radio shows, classic radio dramas, famous radio shows, vintage radios, cabinet radios, 1940s radio, 1930s radio, radio shows, old time radio shows, classic radio dramas, noir dramas, detective radio plays, radio plays, detective stories, westerns, antique radios, antique radio repair, antique radios, antiqueradios.com, radio restoration, old radio repair, early radios, history of radio, Marconi, old radio broadcasts, vintage radio broadcasts, famous radio plays, famous radio dramas, 

BE PART OF A LIVE RADIO THEATRE AUDIENCE TWICE A MONTH